5 Fun Facts: 'Getaway' Star Selena Gomez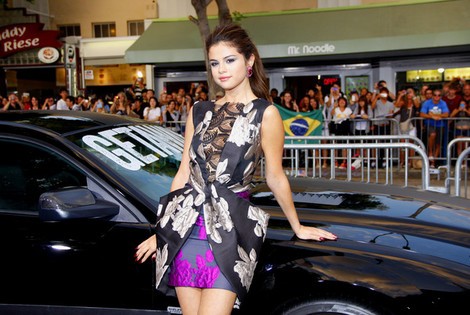 If you've never heard of Selena Gomez, you must be living under a rock. I say the girl made a name for herself on her own. I know this because I've been a fan of her projects. Others may beg to differ and say her rise to stardom was through a roller coaster ride of a connection to Justin Bieber.
Yes, Bieber was involved with Gomez. Lucky gal? Two years ago, yes. Today, probably not. His recent behavioral changes may be the reason she ran for her life. But running has done her good because the time apart from Bieber gave her free time to focus on her music and landing a role in a feature film with Ethan Hawke.
This weekend you can catch Gomez in the action flick "Getaway." After viewing the trailer, I would say the movie doesn't seem quite interesting. But maybe you may enjoy it if you are into the kidnapping, car chasing plots. Gomez plays The Kid, a computer savvy girl who tries to hijack a car from a man. That man turns out to be Brent (Hawke,) a former race-car driver racing against time to save his kidnapped wife.
After all that, does Gomez ring a bell? No? Get acquainted with her now because the girl is gaining major success in the entertainment business.
Here are five fun facts you, and even the Gomez fans out there, may not know.
1. Inspired to act by her mom, little Gomez got her start in the business on Barney. She credits the show for teaching her about the acting environment.
2. With that pretty face, of course she would land modeling gigs. Gomez was a model for a sears ad campaign. Today, she is a model for her own Kmart ad campaigns.
3. She invented her own perfume smell and now Gomez wants to invent a pickle-flavored gum. Only pickle lovers would say they would want to do such a thing.
4. Bet you didn't know her music is successful and all over the radio. Gomez has gone Platinum and Gold with her singles and albums. Yep, she has more than one album.
5. Gomez voiced 90 characters in one movie. You can hear all of them in "Horton Hears a Who."