5 Fun Facts About 'Man Of Steel' Star Henry Cavill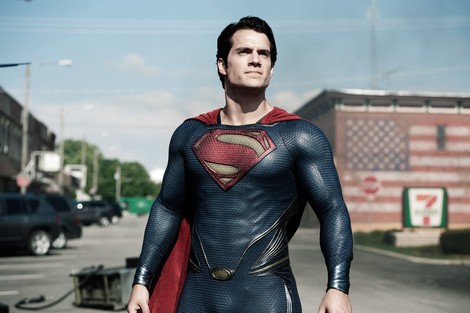 In just a few short days "Man of Steel" will hit theatres with a new actor playing the legendary DC comic caped crusader Superman. Filling the suit, cape and shoes of Superman can't be an easy thing to do - taking up that challenge is British actor Henry Cavill. But what do we know about this young actor who is playing the most recognized and revered superhero of all time?
Here are five fun facts about Henry Cavill who plays Superman in the franchise reboot of "Man of Steel" that opens in theaters June 14.
1) Henry Cavill is the third British actor to play an American Superhero
Henry Cavill was born in on the Bailiwick of Jersey, a British Crown Dependency in the Channel Islands on May 5, 1983 and is the third British actor who has portrayed a legendary American Superhero.
The other two superhero British actors are - Christian Bale (Batman) along with the latest Spiderman Andrew Garfield, who has duel American and British citizenship - so officially we can say he's from the UK.
2) Cavill Had a Leading role in Showtime's "The Tudors"
For those that don't get Showtime or have never watched the series, Cavill played Charles Brandon, 1st Duke of Suffolk in "The Tudors" – the series won an Emmy in 2008 and Cavill credits the show with advancing his career: "It's done the most for me to date. Now that there's an audience somewhere in America that's aware of who I am, I have more sell-ability, because of The Tudors." - Chicks also dug him shirtless in the 2011 movie "Immortals." 
3) Cavill had a super-diet to get his body to "Man of Steel" stature
In a Total Film interview Henry Cavill revealed "I'm on 5000 calories a day… You've got to eat protein first, then a little bit of carbs…you've gotta keep your hunger levels going. I'm training two and a half hours a day, pushing my body beyond its normal limits, putting on a lot of muscle mass and just making myself look like Superman."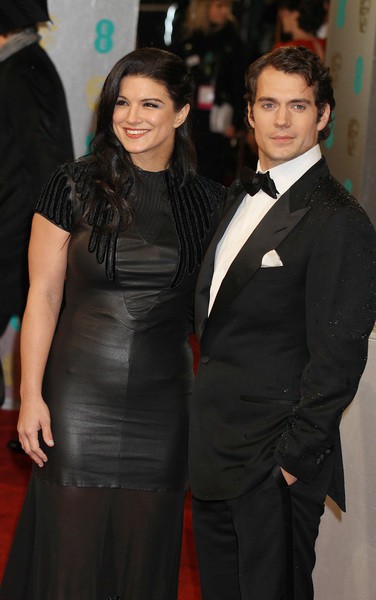 4) In real life Henry Cavill's girlfriend can probably kick his butt!

Cavill is currently dating former mixed martial artist Gina Carano. Carano was formerly the third best MMA female fighter in the world in her weight class. Now an actress, she also starred in Haywire (2011) and just recently in Fast & Furious 6.
5) Henry Cavill would like to be the next James Bond
When asked if he would ever like to play the role: "That would be absolutely amazing. If they approached me on that I'd leap at the opportunity to do it. But that's of course well away for the time being…"