5 Celebrities Who Could Have Used Some Bra Advice From The 'Double Divas' On Lifetime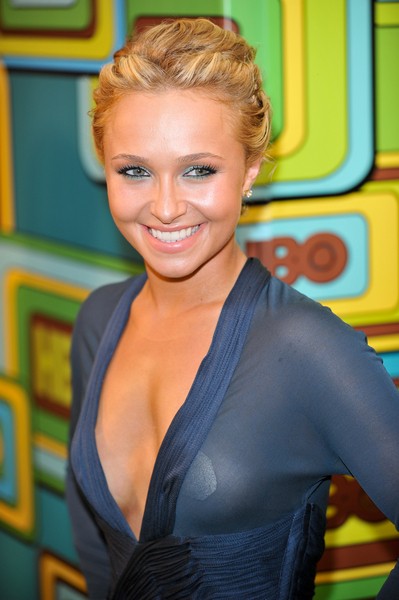 Have you ever had, or witnessed, a bra-tastrophe – when something goes totally wrong with a bra? It's just another thing that women have to manage while getting dressed every day. Celebrities try to avoid wardrobe malfunctions, but they happen all too often, and unfortunately the public can't keep their eyes off the trainwrecks.
Hayden Panettiere attended the Golden Globes HBO after party in 2011 wearing a blue dress that showed off just a little more than she intended - her pasties. Oops! Although she tried to avoid showing off her nipple, it seems like she needed a little professional help to make her red carpet entrance more professional.
On Thursday, Jan. 10, Lifetime will will premiere its new original series, "Double Divas," which follows LiviRae owners and best friends Molly Hopkins, the "boob whisperer," and Cynthia Richards, the "Thomas Edison" of custom lingerie, as they display their natural talent helping women with any and all intimate apparel needs.
Check out some other stars in addition to Hayden who may have benefitted from the "Double Divas" expertise... (See some tips on their official website!)