5 Best Kim Kardashian Halloween Costumes
Kim Kardashian never misses a photo opportunity and a chance to dress up! The reality star is a show stopper on a day-to-day basis, and she even makes Halloween glamorous. Here are Kim K's Top 5 Halloween costumes EVER—and one is from this weekend!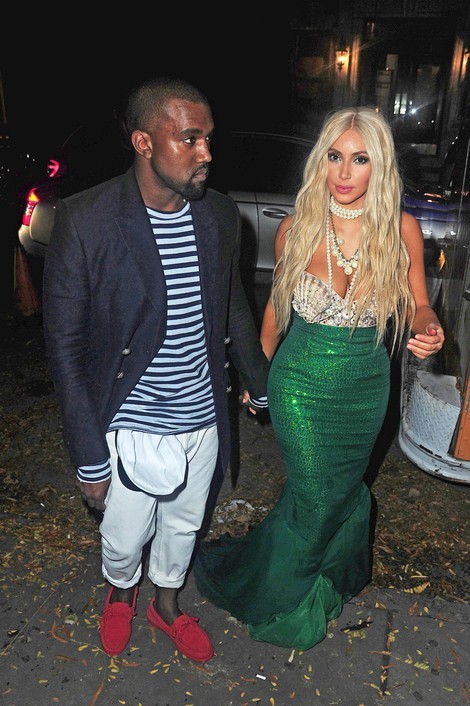 1) This dynamic duo- none other than Kim Kardashian and her new beau Kanye West made a splash as a mermaid and captain at a Halloween party over the weekend. The green gown is flattering to Kim's curvy silhouette, and the seashell bustier top with layered pearl necklace is a nice touch- who says you can't still be a fashionista on Halloween?! The blonde wig is fitting and fun too with Kim's mermaid ensemble- and Kim reportedly spent a whopping $2000 for the blonde locks!