5 Artists Trending Up Or Trending Down?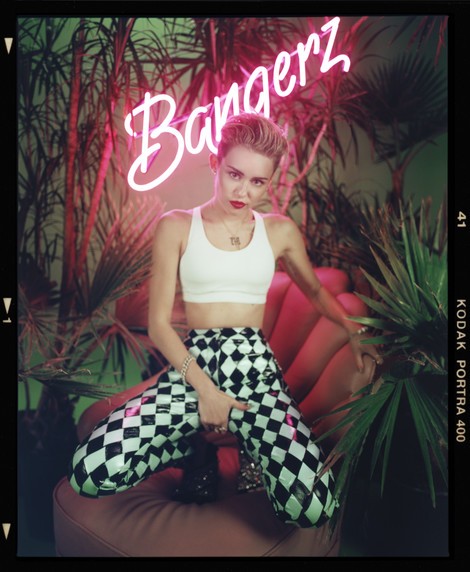 How about a case study of where we think five artists stand in 2013? Let's case study it up!

Miley Cyrus

Up:  While it is debatable what one's personal definition of trending up may be, Miley Cyrus for all her illy selected sexual innuendo musically made an upgrade, particularly with "Wrecking Ball".  Yes, the video is strange, particularly her nudity and tongue-action, but the song quickly rose to no. 1 and might just make Bangerz a force to be reckoned with.  Oh and that one hit she had before "Wrecking Ball" "We Can't Stop" is still doing things.
Justin Bieber

Down:  I think that Miley Cyrus has stopped some of Justin Bieber's PR bleeding with her own antics, but who knows if Justin might actually think some of the attention Cyrus has received is 'positive' and now he decides to go nude… oh wait a minute…  Bieber has wasted 2013 with irresponsibility, unnecessary and excessive shirtlessness, and a tepid album in Believe Acoustic.  Maybe his downward trend has stabilized a bit as of late, but he's still shirtless and still seems a few brain cells short to me.
Katy Perry

Up:  Yeah, I had my skepticisms about "Roar", but had it not been for a nude video and quite the compelling big pop song from Miley Cyrus, mightn't Ms. Perry still stayed at no. 1? I'll give it to her, she definitely shows more maturity on "Roar" and there is no doubt that Prism will debut near the top of the charts upon its arrival.
Austin Mahone

Down: maybe Steady.  Ah the newbie.  Mahone has been releasing singles trying to find the right one to connect to a teen audience and perhaps even transcend that demographic.  "Say You're Just A Friend" was not the single, regardless if no. 1 hit maker "Flo Rida" upped Mahone's swag beyond those diamond studs.  "What About Love" seemed to be the right single, but now it seems as if teen's newest heartthrob failed to capitalize on the success of the single and at least rush out an EP.  Slow and steady wins the race mind you, but when things are hot, keep them on FIRE!
Kendrick Lamar

Up:  Basically, my favorite newer MC made everybody mad on his brutally honest "Control" verse, which was Big Sean's song.  He went where so many rappers seem not to go these days as they are too concerned about the cash flow, the girls, and mollies.  Lamar's second album will have a tall task to supersede his classic good Kid m.A.A.d City, but whenever he does go for it, you just know KL is going to live to his newly proclaimed 'King of New York' status.