48-Year-Old Man Claims To Be Bob Dylan's Son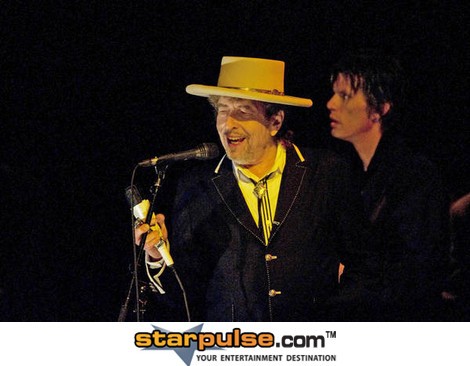 A Rhode Island man is claiming he is Bob Dylan's illegitimate son. William DeVogue, 48, bears a striking resemblance to the singer and insists he was the result of a love affair between Dylan and his mother Anita Grace DeVogue in the early 1960s.
 
While battling a drug addiction Anita gave her son up for adoption and then disappeared from his life. After many years DeVogue tracked down his mother, and she told him Dylan was his father.

In 2010, DeVogue reached out to Dylan's manager, Jeff Rosen, and requested a non-legal paternity test. The singer refused.
 
DeVogue told City Pages, "I told Jeff Rosen that I would have to resort to plan B (and) he was very inquisitive to what plan B was, and my answer was that since I didn't have the money to legally seek a paternity test that I would have to bring it out creatively."

As a result, DeVogue has gone public with his paternity claim, adding, "If this ends up in court everything will come out... I respect Bob and want no money from him, just the truth. And I will get it!"
 
DeVogue is writing a book and making a short film about his story, Spinner.com reports.