'42' Lands Biggest Opening Ever For A Baseball Film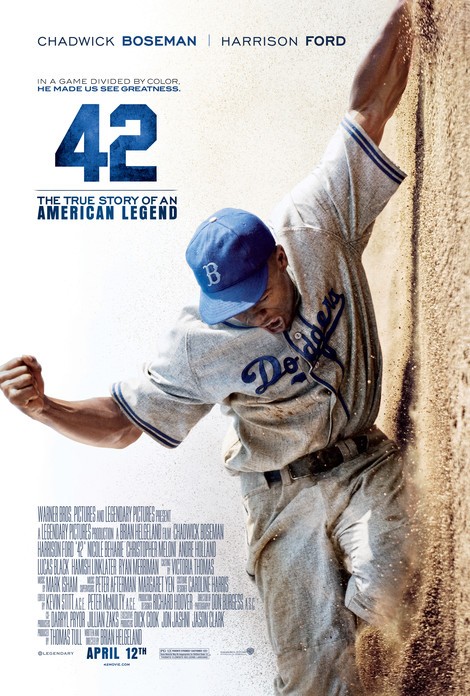 Warner Bros. film "42" exceeded expectations at the box office, taking in $27.3 million during its opening weekend.
The film centers on Jackie Robinson, baseball's first African-American hero who joined the Brooklyn Dodgers in 1946. The deal put the infielder and baseball executive Branch Rickey (Harrison Ford) in the line of fire from the public, press, and other ball players. Robinson, number 42, dealt with racism from every corner but slowly won over his teammates and critics by letting his talent on the field do the talking.
Chadwick A. Boseman plays Robinson, and the film is loaded with tremendous supporting efforts from Nicole Beharie, Christopher Meloni, Lucas Black, Hamish Linklater, Alan Tudyk, and John C. McGinley.
The film made over $10 million more than the weekend's other new release, "Scary Movie 5," which came in second place. "42" smashed baseball film records by landing the biggest opening weekend ever for any movie about the sport.
Animated film "The Croods" took the third spot ($13.2 million), "G.I. Joe Retaliation" came in fourth ($10.8 million), while "Evil Dead" took the fifth slot ($9.5 million).