40th Anniversary Tributes And Releases For Marvin Gaye's 'What's Going On' Planned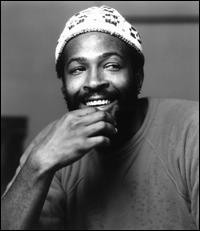 Soul legend Marvin Gaye's groundbreaking "What's Going On?" album is set for a 40th anniversary celebration featuring re-releases, rare cuts and celebrity tributes.

The classic hit stores on May 21, 1971 and quickly became one of the most important albums ever released, featuring a reflective Gaye musing on the troubles of the day.

The album spawned the hits "What's Going On, Mercy Mercy Me (The Ecology)" and "Inner City Blues (Make Me Wanna Holler)."

To celebrate the anniversary, record label Motown is releasing "What's Going On" - Super Deluxe Edition, which features two CDs and one vinyl LP, 14 unreleased tracks, rarities, all complemented by an oversized booklet with two essays and rare photos from the original cover shoot.

The newly-remastered version of the original album features outtakes from sessions that led up to the recording of the LP, including the original mix of the title song, which was summarily rejected by Motown's legendary Quality Control team.

The second disc features music from the sessions Gaye recorded with Ray Parker, Jr. and Wah Wah Watson in the days following the album's completion.

Meanwhile, the album anniversary will also be marked on stage this summer at the Hollywood Bowl in Los Angeles when Stevie Wonder and Janelle Monae, among others, perform the tracks. And in May of 2012, John Legend and The Roots will lead a tribute concert at the Kennedy Center in Washington, D.C., marking the 40th anniversary of Gaye's legendary performance there.
Click here for all the latest Marvin Gaye news & articles!