40 & Sexy: Model/Actress Claudia Jordan Poses In A Daring Monokini In Miami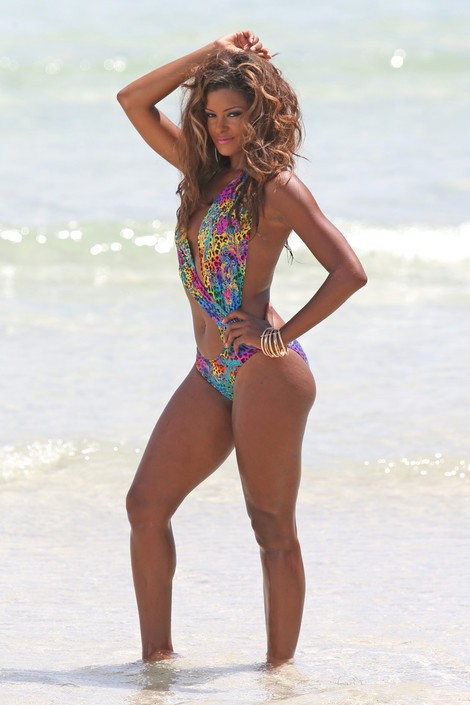 We spotted model/actress Claudia Jordan wearing a scintillating swimsuit during a photo shoot on the beach in Miami, Fla., on Tuesday.
The 40-year-old "Celebrity Apprentice" star posed for an upcoming editorial feature. She wore a vibrant monokini featuring a cheetah print with various shades of yellow, blue and purple.
Jordan posed in the water as well as on a pile of huge boulders.
The model/actress got her big break by holding suitcase number one for the game show "Deal or No Deal." This led to music video appearances as well as a hosting gig for "Miss Universe" in 2009. She then appeared on "Celebrity Apprentice" as well as its "all-stars" season in 2013.
Check out more photos of Claudia...