40 Is The New 20: Cameron Diaz Steams Up The November Esquire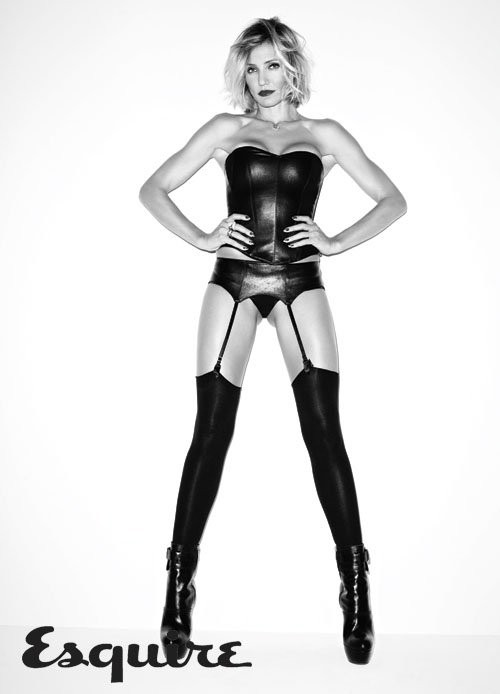 Like a fine wine, Cameron Diaz is getting better with age. The actress, who just turned 40 at the end of August, scorches the pages of the November 2012 issue of British Esquire magazine.

With a new movie on the way this fall (Gambit), the sexy star shows off plenty of skin in some skimpy lingerie. The Terry Richardson-helmed photo shoot rivals two others she did this year, one for Maxim magazine and the other for Harper's Bazaar.

"For the first time in my life I'm content. I'm so excited. Getting older is the best part of life," she says. "Like, I know more than I've ever known. I have gratitude. I know myself better. I feel more capable than ever. And as far as the physicality of it – I feel better at 40 than I did at 25."

And Cameron almost looks better too, living up to the line co-star Jim Carrey delivered about her in her big screen debut The Mask: "SSSSSMOKIN!"

The actress goes on to discuss her personal life a little bit, saying that she wasn't ready to settle down in her 20s and 30s, and still might not be ready.

"It just wasn't the thing I was drawn to. I certainly didn't want it in my 20s. Or my 30s," she says.

She's 40, single and childless; and that doesn't mean she's unhappy.

"I don't need to have the children in my life be a part of my literal flesh. And anyway, there's still a possibility of that, I ain't that old. I'm feeling very ... capable."

See more of Cameron in the November issue of British Esquire magazine and at Esquire.co.uk.