37 Hottest Female Stars Of 2011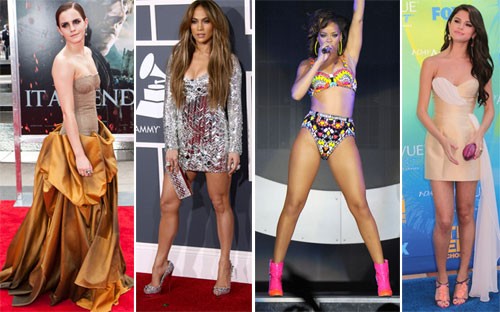 Let's give it to the ladies of 2011 for making their mark in music and hollywood. Women dominated music this year (Adele, Katy Perry, Beyonce, Rihanna and Nicki Minaj), while they didn't do half bad on the big screen either (Emma Stone in "The Help," Emma Watson in "Harry Potter And The Deathly Hallows" and Kristen Stewart in "The Twilight Saga: Breaking Dawn).
Television also had its share of hot female stars, including Jennifer Lopez, Sarah Michelle Gellar and Paula Abdul.
Noticeably absent this year are the Kardashian clan, specifically Kim, who fell from grace after announcing her divorce from Kris Humphries merely 72 days after tying the knot.
Check out the 37 Hottest Female Stars Of 2011:
Katy Perry (rivaled Michael Jackson with #1 hits)