36 Celebs That Are Out And Proud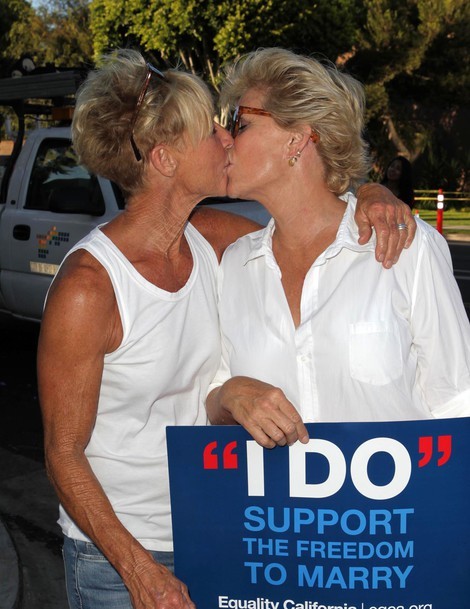 For so many years, celebrities had to hide their sexuality. Afraid of not getting work or keeping the jobs they already had, so many men and women of music, television and movies lived closeted and non-authentic lives. Today, these talented individuals use their sexuality not only as a platform for truth, but also as a way to assist other young people to be true to themselves and not live a life in fear. Some may surprise you, others are well-known to the LGBT community. Their stories instill hope that sexuality will become less of an issue then living an inspired life.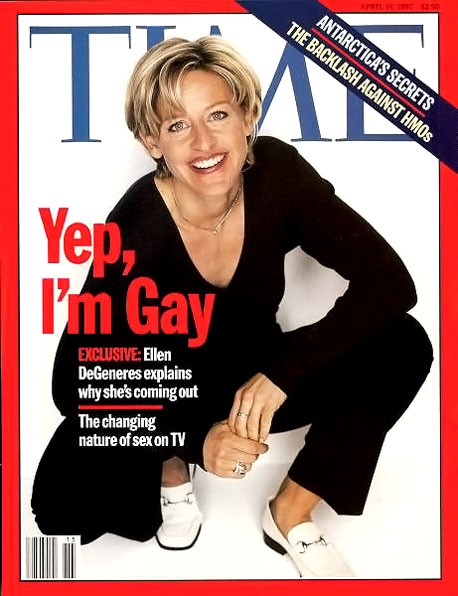 1. Ellen DeGeneres
Few careers have seen the extreme highs and lows of Ellen DeGeneres'. While she can now enjoy being at the top of her game as a talk-show host, this comes as a stark contrast to the sharp downturn her career saw in 1997 after she revealed that she is gay. On April 14, 1997, DeGeneres unveiled her big secret on what has now become an iconic cover of TIME magazine, with the words "Yep, I'm Gay" over her photo.
She is the first celebrity to do so of her own admission, rather than allow the tabloid wheels to turn against her. DeGeneres didn't work for three years following her admission, and it took until her star turn in the animated film "Finding Nemo" to redeem her A-list stature in the public eye.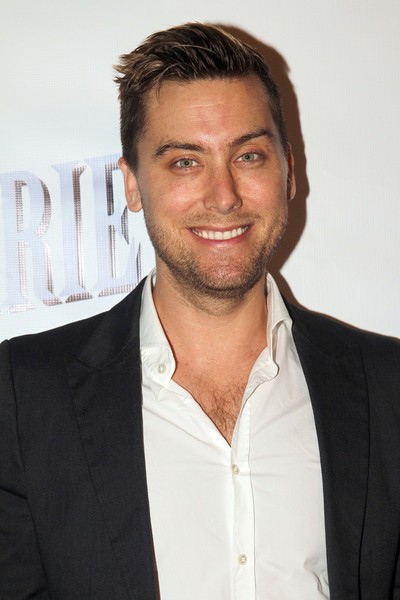 2. Lance Bass
Taking a cue from Ellen DeGeneres, N' Sync's Lance Bass also came out on a national magazine cover with the words, "I'm Gay" in 2006. His forum, People Magazine. At the time, what made Bass' reveal so shocking was that he was a major part of one of the biggest boy bands of the 1990's.
Still, unlike others, Bass said he felt pressured to reveal his sexuality because of intense media scrutiny into his private life. He stated, ""The main reason I wanted to speak my mind was that (the rumors) really were starting to affect my daily life. Now it feels like it's on my terms. I'm at peace with my family, my friends, myself and God so there's really nothing else that I worry about."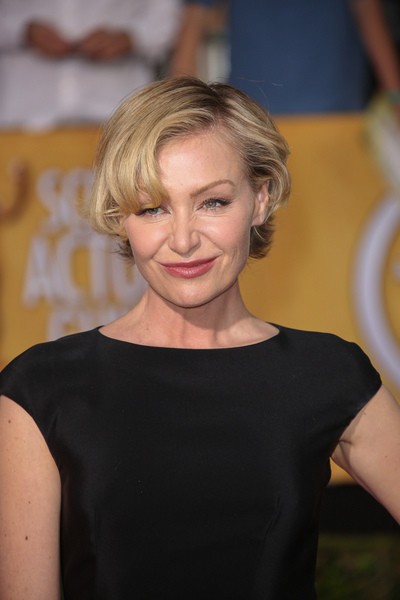 3. Portia de Rossi
Portia de Rossi was nervous about coming out in 2005 as a new actress in Hollywood. She told reporters that she used to perceive being gay as "strange," due largely to the lack of notable famous lesbian figures. She stated at the time, "I just didn't want to be a lesbian. I'd never met one for a start and I just thought they were strange and that they hated men and they were very serious and I had these ridiculous images in my head and there were no out celebrities or politicians or anybody that I could look to and go, 'Oh, I could be like that.' There was nobody that I could say, 'I could date her and I want to be like her'... I just kind of thought I don't want to live like this. I don't have to, I don't need to, I just shut down the emotional life.''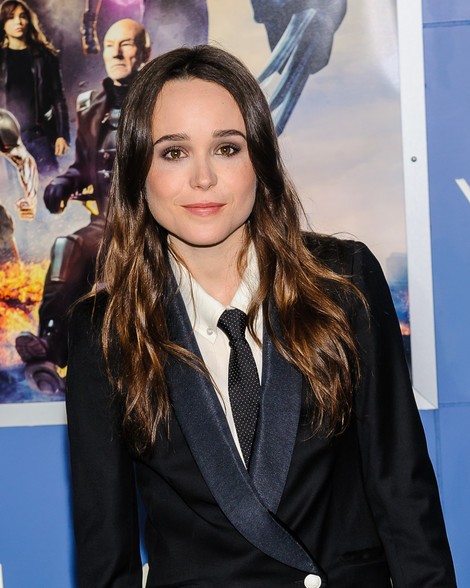 4. Ellen Page
In 2014, actress and director Ellen Page made an announcement regarding her sexuality in a deeply personal speech delivered before the audience at Time to Thrive, a conference to promote the welfare of LGBT youth.  "I'm here today because I am gay," Page, 26, told the audience, "and because maybe I can make a difference, to help others have an easier and more hopeful time. Regardless, for me, I feel a personal obligation and a social responsibility."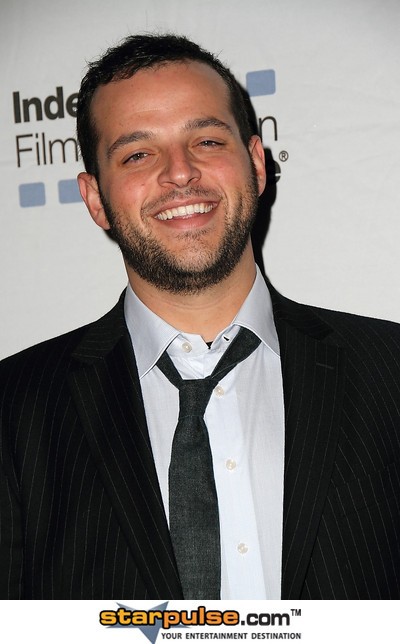 5. Daniel Franzese
Daniel Franzese, who played openly gay Damian in "Mean Girls" wrote a letter to his character in the film, regarding his own sexuality.  "Dear Damian, It's been a long time since our last encounter. I was twenty-six; you were sixteen.  You were proud of who you were; I was an insecure actor.  You became an iconic character that people looked up to; I wished I'd had you as a role model when I was younger. I might've been easier to be gay growing up".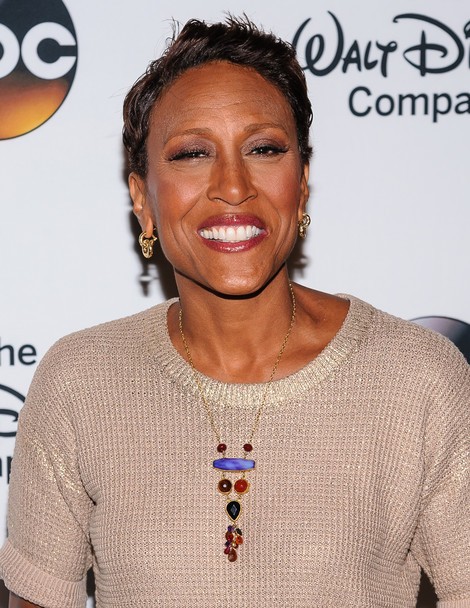 6. Robin Roberts
While newswoman Robin Roberts sexuality was never brought to the forefront and therefore, she had no need to discuss it publicly, Roberts chose to out herself a Facebook post in which she reflected on the year 2012. Upon having celebrated 100 days post bone marrow transplant during her battle with myelodysplastic syndrome, the anchor stated, "At this moment I am at peace and filled with joy and gratitude. I am grateful to God, my doctors and nurses for my restored good health. I am grateful for my sister, Sally-Ann, for being my donor and giving me the gift of life. I am grateful for my entire family, my long time girlfriend, Amber, and friends as we prepare to celebrate a glorious new year together."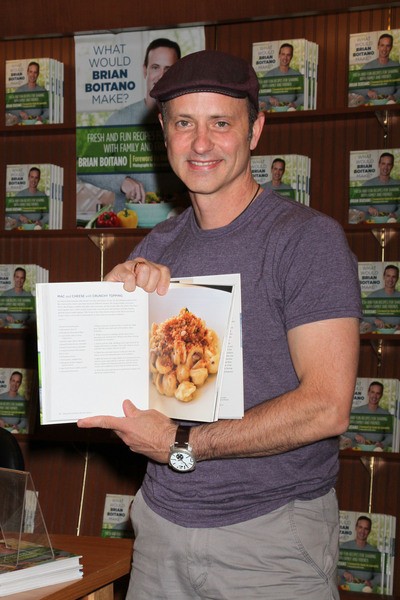 7. Brian Boitano
Figure skating legend and Olympic gold medalist Brian Boitano has come out as gay ahead of the 2014 Winter Games in Sochi, Russia. "I am many things: a son, a brother, and uncle, a friend, an athlete, a cook, an author, and being gay is just one part of who I am," he continued.
"First and foremost I am an American athlete and I am proud to live in a country that encourages diversity, openness and tolerance. As an athlete, I hope we can remain focused on the Olympic spirit which celebrates achievement in sport by peoples of all nations."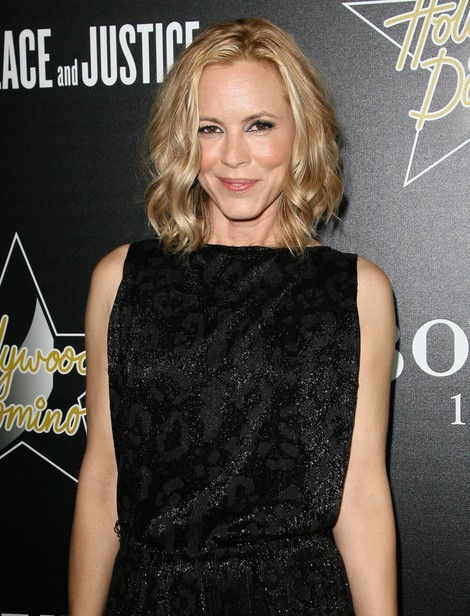 8. Maria Bello
In 2012, television star Maria Bello came out as part of the lesbian, gay, bisexual and transgender (LGBT) community in a New York Times piece titled "Coming Out as a Modern Family." Bello chose to reveal her sexuality after speaking with her son about taking her relationship with best friend Clare Munn to a new level. His answer? " Mom, love is love, whatever you are".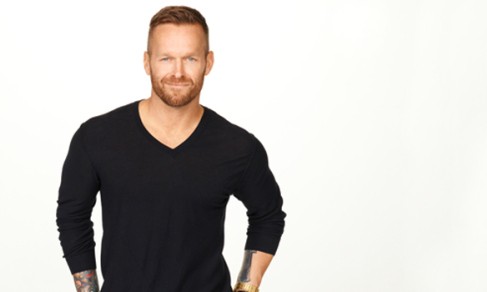 9. Bob Harper
Personal trainer Bob Harper came out as gay in order to encourage "The Biggest Loser" contestant Bobby Saleem. To help encourage Saleem to come out to his dad, Harper decided to share his own story. Said Harper, "I haven't talked about my sexuality on this show ever.And now, meeting Bobby, I really do believe this is the right time. I want to show Bobby that he doesn't have to live in shame. I'm gay. I knew I very long time ago that I was gay. When I came out when I was 17 years old, it was one of those things where I realized that there was going to be so many obstacles, but being gay doesn't mean being weak. And being gay doesn't mean that you are less than anybody else. It's just who you are."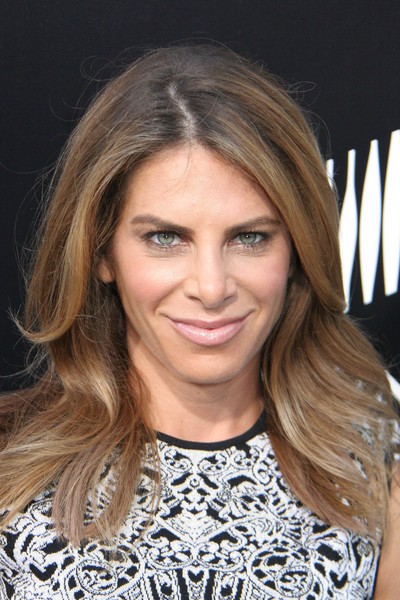 10. Jillian Michaels
After a three year relationship, in 2010, trainer and television personality Jillian Michaels came out about her long-term relationship with Heidi Rhoades after Heidi gave birth to their son Phoenix and the two adopted a daughter from Haiti, Lukensia. Michaels decided she wanted to, "live their truth" and went public with her family life. She stated, " I never want my kids to grow up and think that I'm ashamed of our family. So, I realized that I had no choice".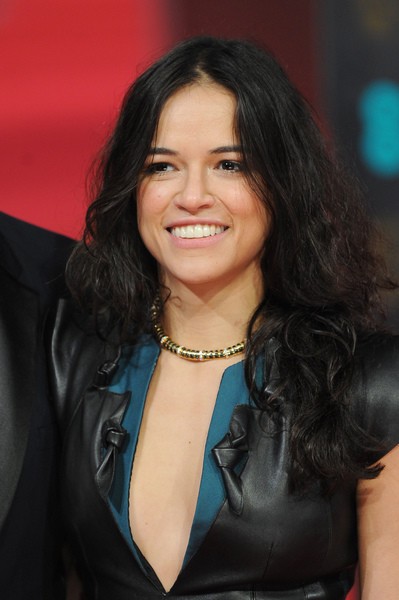 11. Michelle Rodriguez
It was in 2013 that actress Michelle Rodriguez, after years of speculation about her sexuality, finally came out in an interview with Latina Magazine. Rodriguez stated simply, "I'm getting older. Eventually it's going to wrinkle up and I'm not going to be able to use it. I wanted to be honest about who I am and see what happens".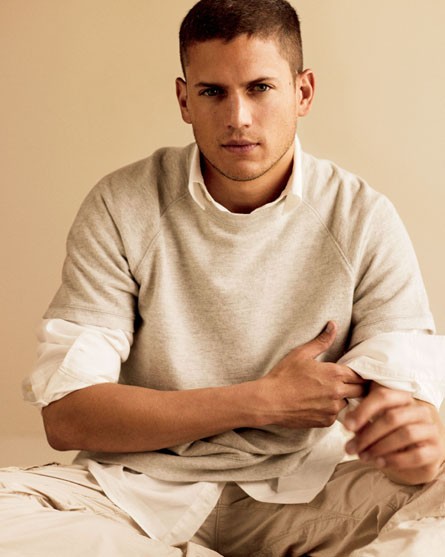 12. Wentworth Miller
Actor Wentworth Miller declared more than his feelings towards the treatment of the LGBT in Russia when he penned a letter to the St. Petersburg International Film Festival director. Miller revealed, " As someone who has enjoyed visiting Russia in the past and can also claim a degree of Russian ancestry, it would make me happy to say yes. However, as a gay man, I must decline".