34 Couples To Wed At Grammys During Macklemore & Ryan Lewis' Performance Of 'Same Love'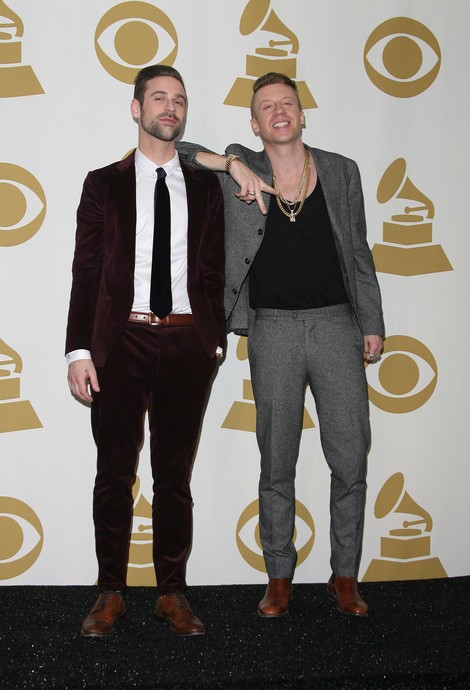 Macklemore & Ryan Lewis have something big planned for this year's Grammy Awards -- 34 couples will marry during their performance of marriage-equality anthem "Same Love."

According to the New York Times, Queen Latifah will officiate the nuptials of the 34 straight, interracial and gay couples, including Lewis' sister and her boyfriend.

The weddings will take place in the aisles in front of the stage at the Staples Center in Los Angeles.

Lewis told the Times, "A night that is already tremendous for me, for the music, but to have my sister get married and my family there watching it — that makes it a whole other level of amazing."

The recording academy has already faced some backlash over the decision and expects more, but National Academy of Recording Arts and Sciences president Neil Portnoy said it's not a stunt or a "gimmick."

"I expect that people with all kinds of opinions might voice them, and that's healthy, but we don't need to stoop to the level of trying to find gimmicks and sensationalistic approaches to what we do," he said.

Macklemore, real name Ben Haggerty, and Lewis will perform with Mary Lambert, who also sings on "Same Love," along with special guest Madonna. The duo is up for the Song of the Year award for the single, along with six other Grammys.

The 56th Grammy Awards airs tonight at 8pm (est) on CBS.


Check out the best and worst red carpet outfits from past Grammy Awards here.