33 Dead Following Concert Stampede In Guinea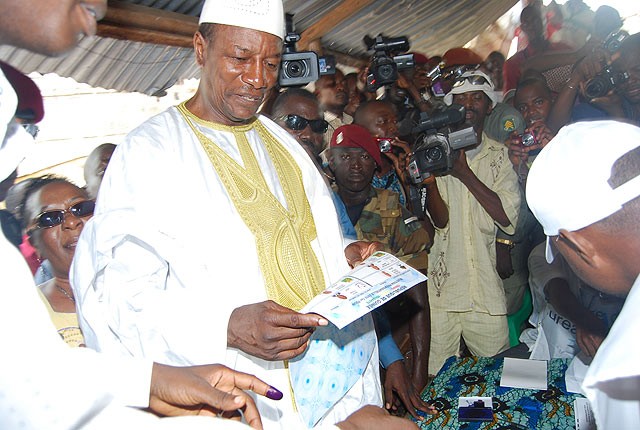 Over 30 people were trampled to death at a rap music concert on the beach in Guinea on Tuesday, some as young as 10 years old.

Following a set from the rap group Instinct Killers, thousands of concertgoers surged to the one only exit on Rogbane Beach, where 33 people lost their lives when they were caught in the stampeed. Eleven children aged 10 to 17 were among the victims.

"People at the back began pushing and people fell, creating a mass panic," authorities told the AFP news agency.

Police said the width of the venue's single exit was roughly 10 feet, and "thousands of people and vehicles were trying to get out at the same time."

Guinea president Alpha Conde has closed all the beaches in Conakry since the indident and promised to launch a full investigation into the tragedy. The president's office said in a statement that Conde was "shocked by the tragic drama caused by mass movements at a cultural event." He also declared a week of national mourning.
According to Al Jazeera, the official who was in charge of organizing the event has been suspended.