31 Days Of Horror Returns!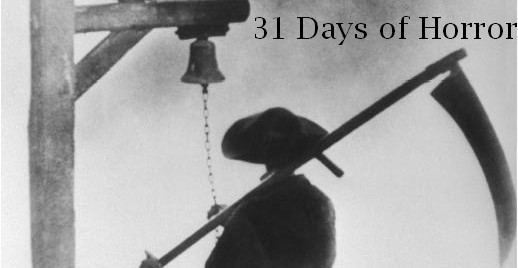 Greetings ghouls and skeletons and werewolves and stuff, it's October again here on good old planet Earth and that means its time for us to roll out our fourth annual 31 Days of Horror horror-a-thon. Things have already started to get underway, and we'll have our weekly recaps of what we watched at the end of each week in October, culminating on Monday October 31st: Halloween night.
We are, of course, open to your suggestions. The only rule is that it needs to be a film that the writer (that's me) hasn't previously seen, so go as weird and obscure as you like. I'm sure to dig up a copy somewhere.
We're going back to weekly updates this year to give you a break from the daily updates of last year, so come back here Friday for full coverage of week 1!  So far we've seen the classic Michael Powell thriller Peeping Tom and Lucio Fulci's haunted house favorite The House by the Cemetery.
Here is a link to my yearly "31 Days of Horror" Column.
See you Friday!