'300: Rise Of An Empire' Tops The Weekend Box Office With $45 Million Debut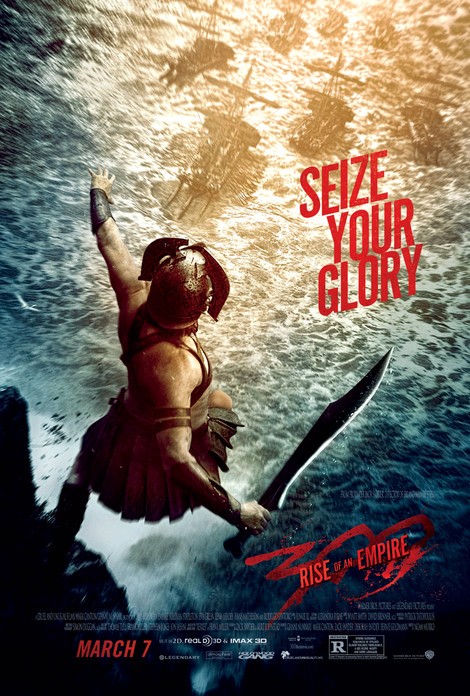 300: Rise of an Empire topped the weekend box office, debuting at number one and generating over $45 million in ticket sales.

The film, which is the sequel to Zack Snyder's 2006 flick 300, is based on the forthcoming graphic novel "Xerxes" by Frank Miller and stars Lena Headey, Rodrigo Santoro and Eva Green.

Family film Mr. Peabody & Sherman had a strong debut at number-two with $32.5 million, with both new films pushing Liam Neeson's action thriler Non-Stop into third place with a weak $15.3 million take.

2014's most successful film, The Lego Movie, slipped to fourth place, adding another $11 million to its five-week total of $224 million.

Husband-and-wife team Mark Burnett and Roma Downey's Son of God, the big screen adaptation of the story of Jesus from their history-making History Channel miniseries The Bible, fell to five with just $10 million in ticket sales.

Director Wes Anderson's latest offering, The Grand Budapest Hotel, opened as a limited release in just four theaters in New York City and Los Angeles and averaged $200,000 per theater for ninth place on the all time highest average gross list.

As far as Miller's novel goes, website ICv2 reported back in December that Miller hasn't had time to finish the series because he's currently hard at work on "Sin City" sequel Sin City: A Dame to Kill For.