'300: Rise Of An Empire' Delayed Until 2014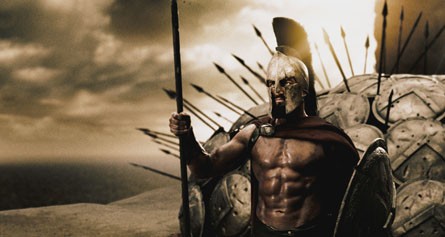 The release of the highly-anticipated 300 sequel, 300: Rise of an Empire has been pushed back until 2014.

The follow-up to Gerard Butler's Greco-Persian war movie was set to hit cinemas in August, but chiefs at Warner Bros. studios have decided to delay the release by seven months.

Now, the Noam Murro directed film will be shown next spring, at the same time of year as the release of the original, which proved a surprise hit for the company.

The president of Warners' domestic distribution Dan Fellman explains the decision, saying, "Moving 300: Rise of an Empire to March 7 continues in the tradition of the first 300, and kicks off the spring movie going season in epic style. The film is on track to become all that audiences have come to expect from the franchise."

According to Wikipedia, the film centers on The Battle of Artemisium, a naval engagement concurrent with the battle at Thermopylae, and was fought between an alliance of Greek city-states and the Persian Empire in September 480 BC, in the straits between the mainland and Thermopylae.