'30 Rock's' Katrina Bowden Ties The Knot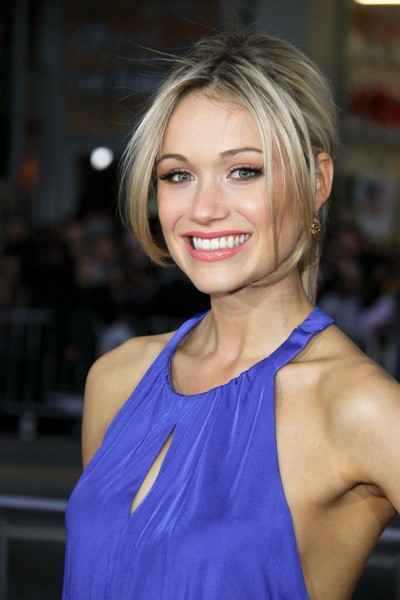 On Sunday, Katrina Bowden tied the knot with her musician beau in Brooklyn, New York.

The 30 Rock star, who played assistant Cerie on the NBC comedy, exchanged vows with rocker Ben Jorgensen in a romantic ceremony at the Brooklyn Botanic Garden, a year and a half after they became engaged.

The bride and groom and their guests braved the rainy weather for the private nuptials, however the newlyweds have some heat to look forward to - they are heading to Hawaii for their honeymoon.

Before their big day, Bowden admitted she was overwhelmed with her wedding plans. She revealed, "It's just crazy. I didn't know anything about weddings, and now I'm starting to learn everything and it's just kind of nuts. There's a lot that goes into it. I don't have a planner, so I'm doing it myself.

"(The biggest challenge) is just figuring out when you need to do everything. Picking a day is really difficult, too. People book things years in advance. I think everything about it is difficult."