3 Must See Films At Tribeca: 'Teenage,' 'Trust Me,' & 'Richard Pryor: Omit The Logic'
If you live in New York, today marks the day when the Tribeca Film Festival gets serious. All of the films have played once, word of mouth becomes supreme currency and the rush lines start queuing earlier than ever before. Tickets to the festival are in extremely limited supply and—granted—aren't cheap. So you want to check out one of the better films showing but aren't quite sure what to see? I'm here to help! Below are three films screening tonight worth seeing:
Note: If you don't have tickets, you can still rush; your best bet is to show up to the venue playing your film of choice 1 hour prior to showtime.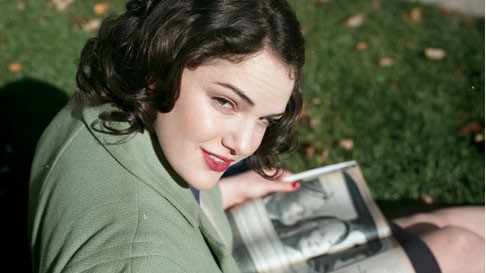 The concept behind this documentary is fascinating—to tell the story of the evolution of teenagers both as a demographic as well as their role in society.  The bulk of the film centres the post-Industrial Revolution age (where children went straight to the factories to work and become "adults" through the end of the Second World War. The entire story is told through a series of quotes, although it is unclear what percentage of them are actually historical verses what may have been written for film. The filmmakers start the first third of the film nailing it through a carefully-curated collection of still and home movies as we weave through the lives of London's Bright Young Things and Germany's assimilated Nazi youth. I'm at the age that more or less marks the midway point between being a teenager and mid-life, but while I failed to feel the nostalgia that many older members of the audience probably will, there were some points  throughout that I found compelling nonetheless. The film uses a gimmick that becomes obvious and is a bit of a turnoff by the last act, but overall it is a visual marvel.
Showing tonight at 9:00pm, Loews Village 7