3 Doors Down Cancel Shows While Bassist Remains Jailed For Vehicular Homicide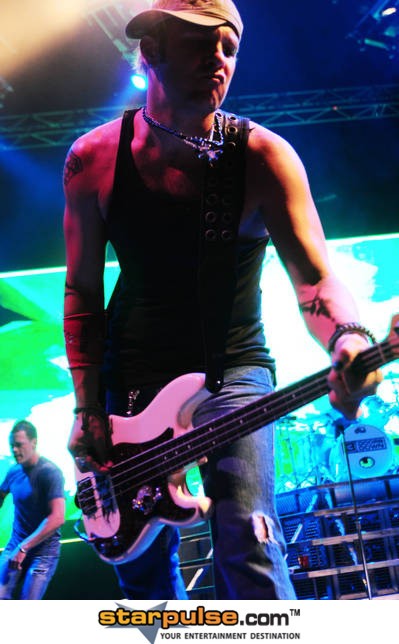 Rock band 3 Doors Down have axed a number of upcoming concerts in the wake of bassist Todd Harrell's drunk driving arrest on Friday night.

The band's bass player is currently being held on charges of vehicular homicide by intoxication following a car accident in Nashville, Tenn., that caused the death of another driver.

Harrell was jailed Friday night after his car made contact with a truck, causing the other driver, Paul Howard Shoulders, Jr., to crash his car in an embankment. Shoulders was taken to the hospital, where he was pronounced dead.

Harrell had consumed alcoholic beverages along with the painkiller Lortab and anxiety drug Xanax prior to driving, according to the police report.

The band has now cancelled all of its upcoming concerts through the end of May.

"Out of respect to Paul Howard Shoulders, Jr., and his family, 3 Doors Down has canceled the band's four scheduled U.S. April / May appearances," the band said via a statement to The Hollywood Reporter. "They will resume touring May 31 in Moscow (Russia), and return to the U.S. for scheduled dates in July."

The 41-year-old musician is currently being held on $100,000 bond and is also facing charges for smuggling prescription drugs Xanax, Oxycodone and Oxymorphone into his jail cell in his socks.

Harrell was also arrested for driving under the influence last July.

Harrell is currently being held on $100,000 bond and is due in court on Thursday.

A statement posted on 3 Doors Down's official website reads, "We are deeply saddened by the passing of Paul Howard Shoulders, Jr. Our hearts and prayers go out to his family and friends at this difficult time."