3 Doors Down Bassist Arrested After Fatal Car Crash In Nashville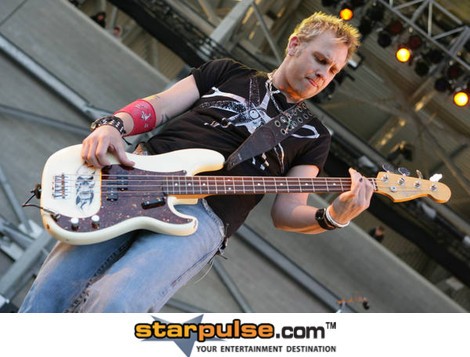 The bassist for 3 Doors Down, Todd Harrell has been arrested and charged with vehicular homicide by intoxication stemming from a horrific crash in Tennessee on Friday night.

Harrell was reportedly speeding down Interstate 40 in Nashville when he clipped a truck, according to a statement from the Metropolitan Nashville Police Department.

The other driver, identified as Paul Howard Shoulders, Jr., lost control of his vehicle and crashed down an embankment. He was taken to a nearby hospital, where he was pronounced dead. The Kryptonite hitmaker was charged early on Saturday.

A statement posted on the band's website reads, "We are deeply saddened by the passing of Paul Howard Shoulders, Jr. Our hearts and prayers go out to his family and friends at this difficult time."

He was made to undergo field sobriety tests, with the police statement noting, "He acknowledged consuming hard cider and taking prescription (painkillers) Lortab and (anxiety medication) Xanax."

The musician was charged with vehicular homicide and bringing controlled substances into Nashville's Metro Jail after a search allegedly revealed he had stashed a plastic bag in his sock containing more Xanax, as well as Oxycodone and Oxymorphone pills.

The 41-year-old star, who was arrested for driving under the influence last July, is being held behind bars on $100,000 bond.