27 Classic Prog Rock Anthems on 2CDs Features Yes, Genesis, Rush & more…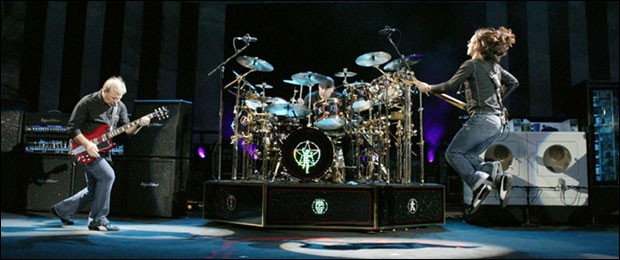 Progressive rock ("prog") is an ambitious, eclectic, and often grandiose style of rock music which arose in the late 1960s principally in England, reaching the peak of its popularity in the early 1970s, but continuing as a musical form to this day. Progressive rock was largely a European movement, and drew most of its influences from classical music and jazz fusion, in contrast to American rock, which was influenced by rhythm & blues and country, although there are notable exceptions in the New World such as Kansas and Rush — considered by many to be the finest examples of the form. Over the years various sub-genres of progressive rock have emerged, such as symphonic rock, art rock and progressive metal. - www.progarchives.com
Gut Active Records is proud to introduce "Prog Rock;" the most comprehensive progressive rock album of the decade. Presented by Classic Rock magazine, the album will be released on June 12, making it the perfect Father's Day gift and a dream-come-true for any progressive rock completist.
Prog Rock
is a 2 CD set, featuring the finest progressive rock bands and their classic tracks. Artists include
Emerson, Lake & Palmer
,
Genesis
,
Jethro Tull
,
Rush
,
Marillion
,
Yes
,
Spirit
,
Argent
,
Caravan
,
Atomic Rooster
,
Traffic
,
Procol Harum
,
Colosseum
, Focus,
Curved Air
,
Rare Bird
,
Steve Hackett
,
Renaissance
,
Family
,
Van Der Graaf Generator
,
Barclay James Harvest
,
The Nice
,
IQ
,
Twelfth Night
and
Blue Oyster Cult
.

This is the first in a new series of Classic Rock endorsed albums that focuses on different genres within the history and rich tapestry of rock music.
Prog Rock
is a timely reminder of the classic era of Progressive Rock, and coincides with the current resurgence in the everlasting genre of rock music at its most expressive. Many of the bands featured on the album have legions of dedicated followers worldwide.
The music is an inspiration behind today's new and upcoming prog rock bands. Classic Rock magazine have recognised and embraced this trend and are featuring many of the new generation of prog rock bands with extensive coverage.
Geoff Barton's Track-by-Track Guide
CD1

1.
Genesis
- Carpet Crawlers
No prog album would be complete without a contribution from Genesis – and what better way to kick off CD1 of this collection than with 'Carpet Crawlers'? The track is an integral part of the sprawling 1974 concept effort 'The Lamb Lies Down On Broadway', an album all about fractured friendships, haunted houses, emotional trauma – and Slippermen, natch. In the midst of the mad story, fans will recall that the central character, Rael, decides to head back to the womb in the company of the carpet crawlers – who may/may not have been babies in disguise. The debate still rages.
2.
Jethro Tull
– Sweet Dream
Prog stalwarts Jethro Tull will forever be remembered for their amazing antics on Top Of The Pops at the turn of the 1970s. With bug-eyed, mad-haired, Fagen-style leader Ian Anderson at the hopalong helm, the band's flute-driven, pastoral take on prog captivated a nation… and prompted a rush on seed drills at your local garden centre. 'Sweet Dream', the follow-up to 'Living In The Past', reached No.7 in the British singles chart in autumn 1969.
3.
Van Der Graaf Generator
– Killer
Apart from the unusual instrumental 'Theme One', 'Killer' is probably Van Der Graaf Generator's best-known track. Originally the opener on the band's 1970 album, the bleak and impenetrable 'He To He, Who Am The Only One', 'Killer' is ostensibly about an evil sea creature that lurks at the bottom of the sea and kills everything that dares come near it. We say 'ostensibly' because nothing is straightforward in the world of VDGG, with band leader Peter Hammill revealing 'I too am a killer' toward the end of the song. Chilling, depressing, disturbing stuff. Just the way we like it.
4.
Focus
– Syliva
If you're a progster of a certain age, then it doesn't take much to conjure up visions of Dutch band Focus. You can see it all now. 'Whispering' Bob Harris introducing the band (looking like studious hippy art students) on The Old Grey Whistle Test. 'Smokin'' Jimmy Savile doing the same on Top Of The Pops. Guitarist Jan Akkerman concentrating intently in the manner of a classical maestro. Keyboardist/flautist Thijs Van Leer noodling away, and then yodelling – yes, yodelling – like Frank Ifield undergoing electro-shock therapy. It all made perfect sense at the time. Sadly there's precious little yodelling here, but plenty of choirboy vocalising to recompense.
5.
Curved Air
– Backstreet Luv
Curved Air seemed impossibly exotic when they burst on to the scene in 1971. This was undoubtedly due to the sultry presence of Sonja Kristina, whose otherworldly vocals embellish this pulsing, brooding song that reached No.4 in 1971. Kristina had performed in the London production of Hair so it was only natural (not to mention au naturel) that she should pose partially clothed for Curved Air publicity photos. The band were named after the 'A Rainbow In Curved Air', by minimalist US composer Terry Riley. Violinist Darryl Way later formed a band called Wolf, which continued Curved Air's quirky style.
6.
Steve Hackett
– Firth Of Fifth
One for the prog connoisseurs, 'Firth Of Fifth' first cropped up on Genesis' seminal 1973 album '
Selling England By The Pound
'. Hackett was invited by
Peter Gabriel
to join Genesis in 1970. The supremely adept guitarist spent seven years with the band before embarking on a solo career after the '
Wind And Wuthering
' album. Hackett also linked up with Yes guitarist Steve Howe, making a short-lived foray into the world of AOR with a combo called GTR. These days Hackett runs his own label, Camino.
7.
Manfred Mann
– Solar Fire
Five-four-three-two-one. Uh-huh, it's the Manfreds, eschewing their harmonica-honking hit from 1964 and creating music a deal more ambitious and progressive. 'Solar Fire' is the title track from the Earth Band's 1973 album, when they were hitting a creative peak. (Their big hit 'Joybringer' was also released around this time.) With elements of
Pink Floyd
and tinges of space rock, 'Solar Fire' is powered by South Africa-born Mann's excellent keyboard work and some boisterous drumming from Chris Slade. The latter later enjoyed a tenure in
AC/DC
.
8.
Greenslade
– Bedtime Manners Are Extra
Greenslade were created in late 1972 by keyboard player Dave Greenslade and bassist Tony Reeves, both ex-Colosseum. Roger Dean painted the band's album sleeves, which always depicted a multi-armed, hooded, mystic warrior. A good sign. This is the title track from Greensalde's second album, released in 1973. If highly melodic, mellotron-heavy, symphonic prog is your bag, look no further.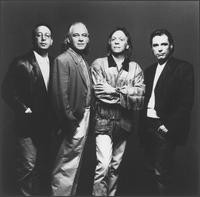 9.
Procol Harum
– A Salty Dog
A vast there, me hearties – it ain't all 'A Whiter Shade Of Pale'. 'A Salty Dog' was the title track of Procol Harum's third – and arguably their best – album, released in 1969. This is a prime example of their highly orchestrated work, and can be best described as a 'sea ballad'. (Harum fans will remember the album cover to 'A Salty Dog', which depicted Captain Birdseye in the terminal throes of scurvy). Harum will always be remembered for the twin keyboards of
Gary Brooker
and Matthew Fisher, and for the blues-soaked contributions of
Robin Trower
, whose time with them was sadly short-lived.
10.
Rare Bird
– Sympathy
One of the first signings to the legendary Charisma label, Rare Bird were another early prog combo who had two keyboard players in their line-up, and the interplay between Hammond organ and electric piano, together with the soulful vocals of Graham Gould, gave them a distinctive sound. Band founder, organist Graham Field, once described Rare Bird as playing "a creative mix of classical music and Frank Zappa-influenced jazz rock". 'Sympathy' was the band's one and only hit, reaching No.27 and spending eight weeks in the chart in 1970. Field calls it "a sad little song… inspired by a tramp who cleaned my car by mistake". Post Rare Bird, Field wrote some themes for TV shows – including 'Agony' starring Maureen Lipman!
11.
Renaissance
– Northern Lights
Renaissance were founded by two ex-members of
The Yardbirds
, Keith Relf and Jim McCarty. However by the time 'Northern Lights' was released a distinctly different, Mk II version of Renaissance had emerged, with singer Annie Haslam as the focal point. Taken from the 1978 album 'Song For All Seasons' this rather twee-sounding slice of prog gave Renaissance their sole hit single, reaching No.10 in July of that year.
12.
Family
– Burlesque
Characterised by the gruff, rasping, highly unconventional vocals of Roger Chapman, Family formed in Leicester in 1967. The initial line-up included bassist Rick Grech, who would go on to join
Blind Faith
. One tends to forget how successful Family were in the late 1960s and early 1970s. Their debut album 'Music In A Doll's House' went to No.35, and follow-ups 'Family Entertainment' and 'A Song For Me' were both Top 10. 'Burlesque', the opening track on1972 album 'Bandstand' continued Family's rich vein of success. As well as that voice, the song features some great grinding guitar from Charlie Whitney.
13.
Colosseum
– Those About To Die
Predating AC/DC's '
For Those About To Rock (We Salute You)
' by the best part of 12 years, 'Those Who Are About To Die Salute You' was the title of jazz-blues-proggers Colosseum's 1969 debut. The album contained an abundance of instrumentals, of which 'For Those About To Die' was the undoubted highlight. Something of a 'supergroup' at the time, Colosseum were formed by drummer Jon Hiseman and saxophonist Dick Heckstall-Smith (both ex-Graham Bond Organisation and John Mayall's Bluesbreakers). Keyboard player Dave Greenslade and bassist Tony Reeves would later form Greenslade.

14.
Marillion
– Forgotten Sons
'Forgotten Sons' first appeared on Marillion's 1983 debut album '
Script For A Jester's Tear
'. The record was a massive success for the Aylesbury band, reaching No.7 in the chart and repaying the faith of their big-time label, EMI, who had recently signed them. 'Forgotten Sons' is a moving, powerful tune written about the troubles in Ireland, in which singer Fish intones a parody of the Lord's Prayer ('And so as I patrol in the valley of the shadow of the tricolour I must fear evil'). Later, a Marillion tribute band chose to name itself after the track.
CD2
1.
Yes
– Yours Is No Disgrace
The most enduring of prog bands, Yes made a considerable impact with this song in 1971. The opener to the seminal '
The Yes Album
', 'Yours Is No Disgrace' contains all the classic elements of the band. Pure-as-the-driven-snow vocals from Jon Anderson, an endearing cosmic ambience and scintillating guitar from Steve Howe combine to create a song of prog-tastic beauty. But the lyrics are deceptively abrasive: 'Death defying, mutilated armies scatter the earth/Crawling out of dirty holes, their morals, their morals disappear.' Slayer would definitely approve.
2.
Emerson, Lake & Palmer
– Lucky Man
Taken from Emerson Lake & Palmer's
self-titled 1970 debut album
, 'Lucky Man' may not be typical ELP, but it's certainly typical Greg Lake. The ex-
King Crimson
bassist/vocalist apparently wrote this wafty-but-evocative ballad when he was just 12 years old. ELP added it belatedly to their record when they discovered they didn't have enough tracks, and Emerson's brilliant Moog solo at the end was done right off the cuff. The song cracked the Top 50 in the US and kick-started ELP's career over there.
3.
The Nice
– America
Prog has a long history of taking classic tunes by the scruffs of their necks and fashioning them into impertinent, grandiose epics. 'America' is no exception. Taken from '
West Side Story
', The Nice's interpretation is as cheeky as it is overblown, and indicates a direction keyboardist Keith Emerson would explore more fully as a member of ELP. (And whaddya mean you thought Mussorgsky was the latest signing to Roman Abramovich's Chelsea?)
4.
Barclay James Harvest
– Child Of The Universe
One of the mainstays of the British prog scene, it seems remarkable that Barclay James Harvest formed as long ago as 1966. More remarkable too that not one but two, and possibly even three, versions of the band are still in existence today. The moody and synth-based 'Child Of The Universe' was the opening track to the band's 1974 album 'Everyone Is Everybody Else'. Trivia freaks might like to know Rodger Bain, who was responsible for the bludgeoning sound on the earliest
Black Sabbath
albums, was the producer. He shows admirable restraint here.

5.
Rush
– The Spirit Of Radio
Rush started out as a bunch of
Led Zeppelin
imitators, but once
Neil Peart
joined on drums (replacing John Rutsey) sword-and-sorcery tactics were the name of the game. (The game being orcs and goblins in a Games Workshop style.) 'The Spirit Of Radio', from 1980's '
Permanent Waves
' album, dates from a time when the Canadian trio were trying to distance themselves from the fanciful flights of their early career. The song is a technical, intelligent, commercial take on prog – and no complaints here.
6.
Blue Oyster Cult
– (Don't Fear) The Reaper
Despite their diminutive on-stage stature, a considerable air of menace surrounded Blue Öyster Cult early in their career. With manager/svengali Sandy Pearlman pulling the strings and tracks like 'Hot Rails To Hell' and 'Dominance And Submission' assaulting your senses, the New York band sounded both chilling and thrilling. However, by the time of the release of their 1976 album 'Agents Of Fortune', BÖC were purveying a style of music that can only be described as arty, eccentric AOR-prog. '(Don't Fear) The Reaper' was, and remains, the band's most recognisable tune and biggest hit.
7.
Traffic
– Hole In My Shoe
'I climbed on the back of a giant albatross/Which flew through a crack in the cloud/To a place where happiness reigned all year round/Where music played ever so loudly.' Sheer dippy prog poetry from
Steve Winwood
's band, even if this song is more psychedelic in its intentions. Listen to this and you'll realise that the piss-taking version by Nigel Planer (who played Neil in TV's
The Young Ones
) is complete cobblers. But then of course it would be, with a title like that…
8.
Spirit
– Fresh Garbage
You won't get a more eco-friendly, recyclable title for a song than this. Formed in the mid-1960s by eccentric guitar genius
Randy California
and his weird, bald stepfather, drummer Ed Cassidy, Sprit's music was trippy, ethereal and distinctly Californian. The jazz-infused 'Fresh Garbage' was the opening track on Spirit's
self-titled debut album
, released in 1968. Tragically Randy California drowned in the ocean off Hawaii in 1997 while attempting to rescue his young son, Quinn, from a riptide. Quinn survived.
9.
Argent
– Hold Your Head Up
Fuelled by the keyboard dynamics of
Rod Argent
(ex-
Zombies
) and the songwriting expertise of guitarist
Russ Ballard
, Argent found themselves in the money in 1972. That was the year when they released their third album 'All Together Now', which spawned this track. The combination of jagged guitar riff, chanted chorus and mildly ponderous organ made it top five on both sides of the Atlantic. Argent later scored a further hit with 'God Gave Rock And Roll To You', even though
Kiss
's
Gene Simmons
claims all the credit these days.
10.
Atomic Rooster
– Tomorrow Night
Atomic Rooster enjoyed an all-too-brief burst of success in 1971, scoring twin hits with this track and follow-up 'Devil's Answer'. Always at the more hard-rocking end of the prog spectrum, the band were founded by keyboard player Vincent Crane (ex-Crazy World Of Arthur Brown), whose highly distinctive left-hand bass lines characterised the sound. But Crane was plagued by mental illness and he committed suicide in 1989 after a long battle with depression. But such is the strength of tracks like 'Tomorrow Night' that the Rooster crows on – most notably in sixth-form reunion parties – to this day.
11.
IQ
– Erosion
Always at the more arty and intellectual end of the prog spectrum, IQ were another band to come to prominence during the British prog revival spearheaded by Marillion. Still in existence today, IQ once found themselves under the wing of mega America rock manager Peter (
Metallica
,
Def Leppard
) Mensch. They signed to Mensch's Squawk label but their career didn't take off in the way they'd hoped. Keyboardist Martin Orford now runs the Giant Electric Pea label from his base in Southampton, releasing stuff from IQ and other like-minded bands and artists.
12.
Twelfth Night
– Love Song
For a while in the early 1980s, Twelfth Night were up there rubbing shoulders with Marillion. The Great British Prog Revival was in full swing – but while Fish and friends snaffled a major deal with EMI, Twelfth Night ended up on Music For Nations (bizarrely, the label responsible for launching Metallica's career in the UK). Twelfth Night never really graduated out of the club scene but they mixed their Yes and Rush influences to fine effect. Eyebrows were raised when frontman Geoff Mann gave it all up to become a vicar. Sadly he died from cancer in 1993.
13.
Caravan
– For Richard
To many, Caravan are the quintessential English prog band and their album 'In The Land Of Grey And Pink' is still spoken about in hushed tones. Caravan were leaders of the late-1960s Canterbury scene along with the likes of
Soft Machine
,
Robert Wyatt
, Kevin Ayers and the obscure-but-amazing Egg. This is the standout track from the album 'If I Could Do It All Again, I'd Do It All Over You'. It's lengthy and indulgent, and is powered by David Sinclair's trademark fuzzed Hammond sound. It builds from a quiet beginning to an amazing crescendo, and has always been one of Caravan's live favourites.