25 Top Movies Of 2009 (So Far)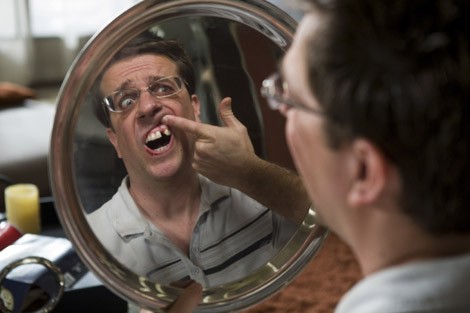 As with every year there are dozens of great movies but there are even more really bad ones. 2009 will be marked by
Quentin Tarantino
and
Sacha Baron Cohen
comebacks along with a bevy of bad movies, highlighted by
Megan Fox
's performance in
Jennifer's Body
. There were plenty of good movies and we may have the most fun making fun of the bad and helpless ones, but let's take a look at the best movies of 2009.
Most blockbuster movies are filled with overrated stars (i.e.
Will Smith
and
Tom Cruise
) and are seemingly contrived, made only to make money. Thankfully this year there were not as many movies that make us gag and there was an impressive list of quality movies.
Drew Barrymore
made her directorial debut in 2009 and it shocked us when we only had
Whip It!
as the 25th best movie. It shows you how many good movies there were this year and it was a well-written and very fun movie.
Ellen Page
(
Juno
) starred and it was about a girl finding herself in the roller derby rink.
Matt Damon
made us laugh but disappointingly not enough in
The Informant
! (24) and
Vanessa Hudgens
'
Bandslam
(23) is a movie that many people have incorrectly interpreted and it is our 23rd best movie of 2009.
Most people think Hudgens is a talentless bimbo because she is super hot and dating the best looking dude in the world but Bandslam is not what most people perceive it as, a
High School Musical
knock off. Hudgens graces the movie poster with a smile and is the reason why this movie should win the award for worst marketing of the year.
She played a snarky teenage musician, not a pop tart smiling good girl, and they marketed the movie as such, which ruined the box office but not the quality. Ironically her movie made the list and her blockbuster BF
Zac Efron
did not, but we still loved
17 Again
.
500 Days of Summer
(22) was good and
Food Inc.
(21) was also, we recommend both, but some people might think they have seen a million 500 Days before and think they Food Inc. is Fast Food Nation 2.0, but we liked both and think they are top movies of 2009.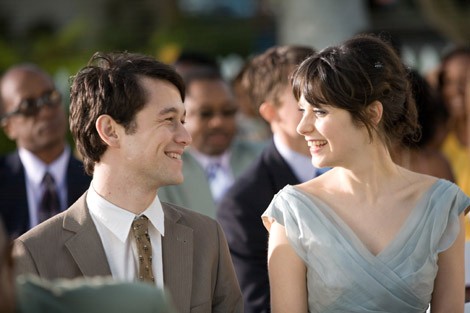 Image © Fox Searchlight
Taken
(20) was fun … for 30 minutes. Right after
Liam Neeson
finished the infamous line, "I will find you and I will kill you," I lost interest, but it was still a fun movie and that is the line of the year.
Tyson
(19) was a fun documentary for a sports fan and is a perfect holiday gift for you favorite sports fan and
Zombieland
(18) was funny. We really like
Jesse Eisenberg
, co-star of Zombieland and another top 2009 film.
I Love You, Man
(17) was one of the best comedies of the year but we had a hard time picking it over
Role Models
. "I Love You, Man" made the list and "Role Models" did not.
Notorious
(16) was a movie people have been anticipating for years and it did not disappoint. It was a rare hip hop movie that was well rounded and we finally got to hear BIG's side of the entire East vs. West mess in the 90s.
State of Play
(15) was the only movie with a blockbuster cast that made the list and because it was a very good movie. A lengthy dramatic thriller with good writing and better acting, I was happy to watch
Russell Crowe
at his best. I thought the casting did a great job in this movie, nailing all the important roles with great characters and actors.
Everyone should see
Michael Moore
's
Capitalism: A Love Story
(14) and the best basketball player in the world,
LeBron James
, released a documentary,
More Than A Game
, (13) about his senior year in high school as Sports Illustrated anointed him The Chosen One. It is very interesting to see how he and his teammates were treated like men as boys.
Sugar
(12) is a movie about a baseball player from the Dominican Republic who we get to know as a persona and as a struggling baseball player. It is an amazing look at a very young man (Sugar) going from poverty and friendship to the middle of nowhere Iowa and isolation. The assimilation process is the focal point of the movie and it was a thrill to see what really happens with these imports.
District 9
(11) was a blast and very entertaining and the same can be said for
Paranormal Activity
, (10) these two rank as our 11th and 10th best movies of the year and we loved both.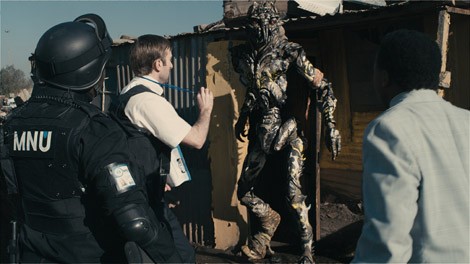 Image © Columbia Tristar
Up
(9) is another movie anyone at any age will enjoy and at the end you will be happy you saw it.
Adventureland
(8) is the other movie Jesse Eisenberg stars in and he co-stars with
Kristen Stewart
(Twilight) among others in this fantastic dramedy set in the 1980s at an amusement park in the summer.
The Girlfriend Experience
(7) opened my eyes in more ways than one and it was mainly because of adult film actress
Sasha Grey
's acting ability; it was a very good movie and is our number seven movie of 2009.
Johnny Depp
struggled in
Public Enemies
(6) but
Christian Bale
kept it from tanking and we feel this movie could have been a whole lot better.
The Hangover
(5) is the fifth best movie of 2009 and made all of us laugh including our mother's but it is ranked only the second best comedy of the year.
Sin Nombre
(4) is easily one of the best movies of the year and
Gomorrah
(3) is also. We recommend both and we won't spoil anything but please rent both.
Bruno
(2) is the best comedy of the year and the second best movie of 2009 as
Sacha Baron Cohen
cameback from
Borat
and hit us even harder with the extremely controversial Bruno.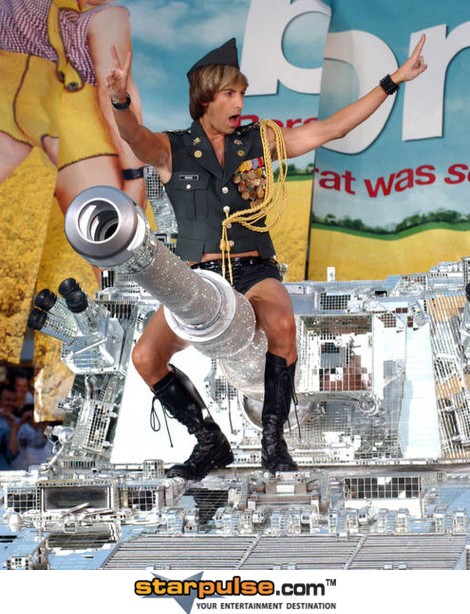 Image © PR Photos
Finally, the number one movie of 2009 is …
Quentin Tarantino
's
Inglourious Basterds
(1). Well written, tremendous acting (especially
Christoph Waltz
) and
Brad Pitt
's hilarity made the 2.5 hours go by extremely quick and we were disappointed the movie ended, the true mark of a great movie.
Best Movies of 2009

1. Inglourious Basterds
2. Bruno
3. Gomorrah
4. Sin Nombre
5. The Hangover
6. Public Enemies
7. The Girlfriend Experience
8. Up
9. Adventureland
10. Paranormal Activity
11. District 9
12. Sugar
13. More Than a Game
14. Captialism: A Love Story
15. State of Play
16. Notorious
17. I Love You, Man
18. Zombieland
19. Tyson
20. Taken
21. Food Inc
22. 500 Days of Summer
23. Bandslam
24. The Informant!
25. Whip It
Story by
Matt Anaya
Starpulse contributing writer
Twitter.com/shmattshmanaya