25 Best Moments From 'The Simpsons'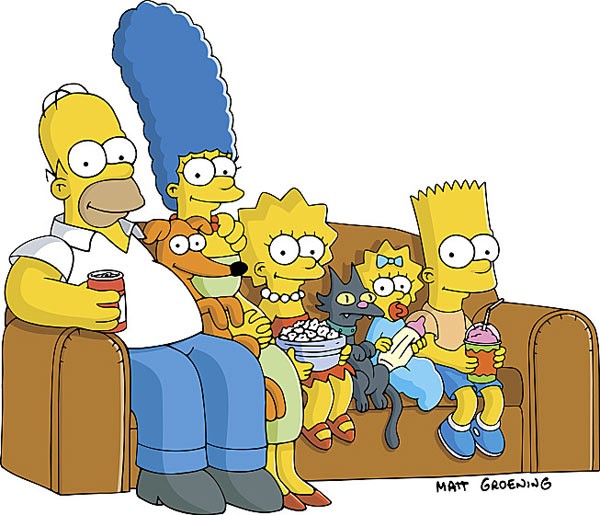 It's hard to believe that "The Simpsons" have been providing television viewers with 25 years of biting satire and top notch TV comedy. Never proving redundant or stale even after the passage of the series' early golden years, "The Simpsons" still proves to be a highly relevant voice in pop culture today, one that equally influences and parodies the latest trends in entertainment and culture. But even after 25 years on the air, there are still some key Simpsons' moments that prove to be the shining pinnacle of the series' work, so hilarious and irreverent that they're still as fresh and funny as they were however many years ago. Here are the best 25 moments from 'The Simpsons'.
25. Santa's Little Helper appearance in "Simpsons Roasting on an Open Fire"
Even though 'The Simpsons' has grown into a supporting cast of the even thousands, the show is still centered around the five plucky residents at 742 Evergreen Terrace. And the series' very first episode "Simpsons Roasting on an Open Fire" showed the family's internal quibbles being triumphed by their undying love, with the help of a lovable new pet greyhound named Santa's Little Helper. The first season was crude, but this early episode may "The Simpsons" a loveable clan worth watching.
24. Homer and Marge's bike ride in "Duffless"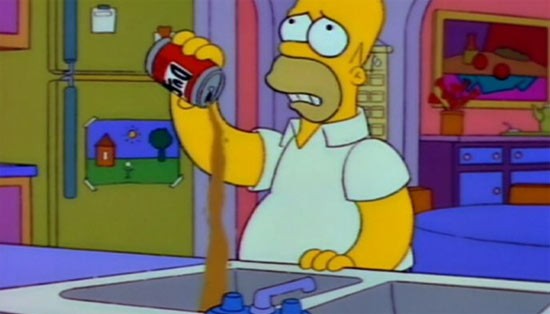 Homer has proven to be a selfish and bafoonish character on many turns. And after his month long sobrierty came to a close, his first inclination was to drown himself in those delicious hoppy suds. But Homer wised up after observing the hapless drunks at the bar and chose a sunset bikeride with Marge instead. Homer will always prove himself to be stupid and prone to bad decisionmaking throughout the show. But his personal triumph in "Duffless" to get drunk off Marge's love instead of beer showed that this doofus isn't always that dumb.
23. Ned Flanders Freakout in "Hurricane Neddy"
Ned Flanders is one of the most frequent of recurring characters with his close proximity to the Simpson household. And while his constantly friendly attitude and good will was much to the angst of Homer, Flanders' finally lost his cool-diddily when he freaked out after losing his house to a hurricane. It was a surprising but refreshing moment for Springfield's friendliest neighbor, showing that "The Simpsons" still works to develop characters (even those ones with beatnik parents) who aren't part of the primary cast.
22. Homer's spirit guide in "El Viaje Misterioso De Nuestro Jomer"
"El Viaje Misterioso de Nuestro Jomer" is one of the most abstract episodes of "The Simpsons", with Homer tripping after eating Guatemalen Insanity Peppers. But the highlight of this episode is Johnny Cash's rendition of Homer's coyote spirit guide, pushing him to find his soulmate while also knawing on his pant leg. This certainly one of the most innovative uses of a guest voice.
21. Lisa's birthday song from "Stark Raving Dad"
There's a distinct difference between the first two seasons of "The Simpsons" and the following golden era seasons of 3-8. That separation took place in "Stark Raving Dad", a bizarre tale of Homer being locked in the loony bin with a Michael Jackson impersonator named Leon Komposwky. Kompowsky's offer to help Bart write a song for Lisa's birthday was a touching and crowning moment for the show, officially separating itself from a standard animated comedy and into something truly special.