'24' Co-Stars Defend Kiefer Sutherland Following Freddie Prinze, Jr. Attack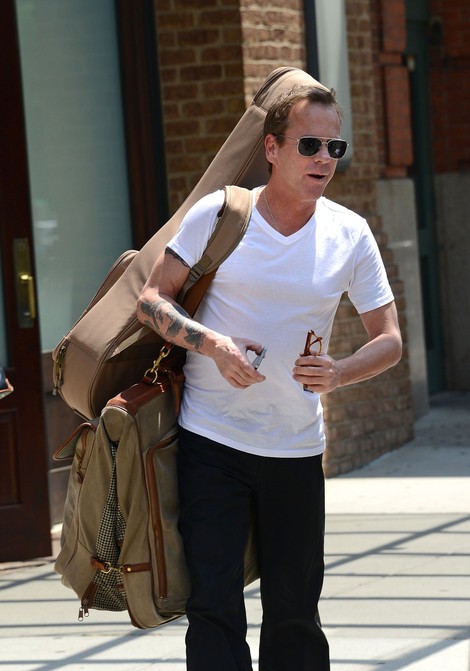 Even though Freddie Prinze, Jr., didn't have a pleasant experience working with Kiefer Sutherland on "24," other co-stars apparently did.
Earlier this week, Prinze, Jr., revealed to ABC News that he almost quit acting after working with Sutherland on the hit FOX series. He slammed the lead actor's professionalism and claimed he was forced to remove his shoes in scenes with Sutherland so he didn't tower over him.
On Monday, Sara Gilbert and Aisha Tyler defended Sutherland on their daytime talk show "The View," and fellow "24" star Louis Lombardi has also come forward to lend his support.
He told Us Weekly: "He was one of the most professional actors I've ever worked with. He wanted the best out of everybody. I have nothing but great experiences with him. He's a gentleman.
"Maybe he (Prinze, Jr.) was jealous, maybe Kiefer did something to him, who knows? But Kiefer's one of the most professional and most likeable people! Kiefer is the most professional actor. I'm baffled about the kid's comments and baffled why he would say this years later! I'm all for Kiefer. I think he's a great dude and I have nothing but love for him. Everyone loves him, all the actors around him, the crew. Everyone!"
Meanwhile, Sutherland's rep said of Prinze, Jr.'s comments:  "Kiefer worked with Freddie Prinze, Jr. more than five years ago. This is the first time he has heard of Freddie's grievances. Kiefer enjoyed working with Freddie and wishes him all the best."
The season finale of "24: Live Another Day" aired earlier this month.