'22 Jump Street' Gets First Red Band Trailer - Jenko & Schmidt Are College Bound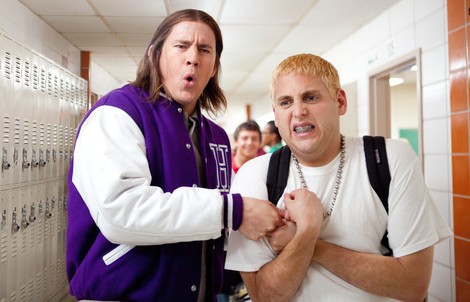 That's right folks, '21 Jump Street' is back, with '22 Jump Street' and looking to be just as funny as ever.
What's the story behind the name? Well we won't spoil any surprises, but Jonah Hill & Channing Tatum return as Schmidt & Jenko. Not only do they have a new address, but are off to college to enjoy a host of new awkward encounters, old-age jokes, and undercover shenanigans.
Old friends (and enemies) make appearances too, so be sure to check out the trailer below. Hilarity will inevitably ensue. 
'22 Jump Street' Hits Theaters June 13th.