20Twen Moves From Detroit To National Rap Scene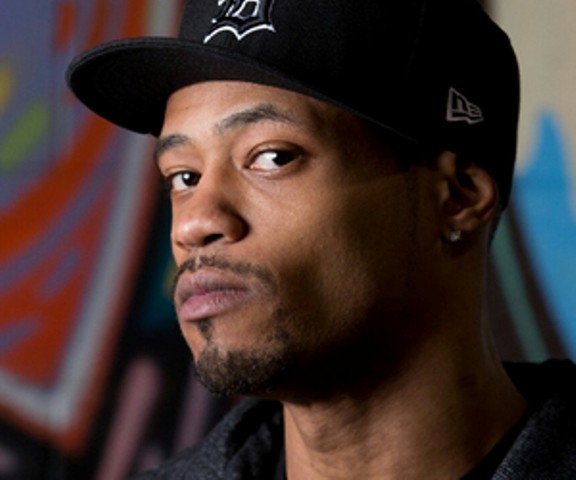 2013 has been kind to 20Twen. The hip-hop performer from East Detroit, whose real name is Thomas Foutner, gained national attention with the release of "No Feelings." That project earned him a cross-country fan base, as well as praise from major hip-hop producer Don Cannon, who's worked with the likes of 50 Cent and Lil Wayne.
BFTV caught up with 20Twen recently for an interview to discuss how he plans to build on the success of "No Feelings" in the remainder of 2013.
"I'm completing the 10 Minutes of Death series. That's my mixtape series where I just rap all the way through," he told us. "I'm going to do maybe two or three more of those, wrap it up at a four-part series."
If you haven't heard part one, you can listen to it online via SoundCloud. 20 has also released a separate new single, "Rollin." The video for "No Feelings," the title track from his popular mixtape, is included below.
He's working on a lot more in the immediate future. "I'm talking to a few people at possible features," he continued. "I'm hoping I can connect with Don Cannon as far as production. At the end of the year, I'd like to put together a promotional tour. I will be releasing some freestyles exclusively on my Twitter and my website, and I'm going to do some video."
So there's no doubt that he's a productive artist. But who exactly is 20Twen, and what should hip-hop fans expect from his material? "I think they should have an ear for lyricism," he explained. "There's a lot of metaphors in my music. A lot of punchlines. A lot of underlying things. I'm very creative."
"I've been rapping in the studio since I was maybe 12," he continued, telling us that it's been an interesting ride for him since then. "I didn't expect some of the things that happened along the way. I didn't expect to get signed or anything like that. Things turned out really well."
Now that he's broken into the public consciousness this year, 20Twen knows it's up to him to continue putting out successful music and climbing the career ladder,  and so far, he's on the right track. "I'm really proud of all of my work, honestly, especially the stuff I'm doing lately," he confided, telling us that "I want to make music that will stand the test of time. Things that people will be looking into ten, twenty years from now."
For more on 20Twen, you can visit his official website (nofeelingsmusic.com) or follow him on Twitter (@20Twen).
(c)2013 Brittany Frederick. Appears at Starpulse with permission. All rights reserved. No reproduction permitted. Visit my official website and follow me on Twitter at @tvbrittanyf.