2013: Year Of The Post-Apocalyptic Sci-Fi Movies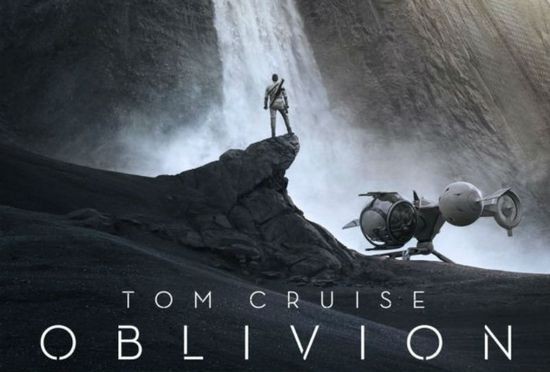 "Oblivion" starring Tom Cruise is, of course, the other heavy hitter for 2013 (I'm gonna' start calling it 'Year of the Sci-Fi.')

Plot Summary: Jack Harper (Tom Cruise) is a droid repairman, one of the last. Jack describes an alien war that happened sixty years ago, that humanity emerged victorious from, but at a heavy cost. The planet was evacuated, and he and a couple others were believed to be all that was left - a 'mop up crew' for the last of the vital resources left on earth. Of course, this all changes when Harper is abducted on his last reapir mission before lieaving the planet for good, by an underground organization, and shown the 'truth.' The truth, of course, comes from none other than Morgan Freeman, who exposes him to the vast conspiracy at hand. It challenges everything Harper has known and worked for, and will pit him against the people he knows and loves.
Why it's cool: The crisp, clean presentation of the trailer and the stark contrast between the "humans" in white and "scavs" in sinister black and orange makes for a very cool contrast. Then of course, there are the underground dwellers, who falls somewhere in between. The trailer is littered with sci-fi technology, levitating space ships, mechanized attack robots, big sci-fi laser guns, scary aliens, post-apocalyptic survivor colonies and everything else requisite for a damned good sci-fi action movie. All that's left is for it to come out.
Official Release: July 16, 2013
Director: Joseph Kosinski
Earth is a memory worth fighting for... Watch the first Oblivion Trailer starring Tom Cruise. An original and groundbreaking cinematic event from the director of TRON: Legacy and the producer of Rise of the Planet of the Apes. On a spectacular future Earth that has evolved beyond recognition, one man's confrontation with the past will lead him on a journey of redemption and discovery as he battles to save mankind. ack Harper (Cruise) is one of the last few drone repairmen stationed on Earth. Part of a massive operation to extract vital resources after decades of war with a terrifying threat known as the Scavs, Jack's mission is nearly complete.

Living in and patrolling the breathtaking skies from thousands of feet above, his soaring existence is brought crashing down when he rescues a beautiful stranger from a downed spacecraft. Her arrival triggers a chain of events that forces him to question everything he knows and puts the fate of humanity in his hands.

Oblivion was shot in stunning digital 4K resolution on location across the United States and Iceland.