2013 Tony Awards Nominations Included 'Kinky Boots,' Tom Hanks, Cyndi Lauper & More (Watch)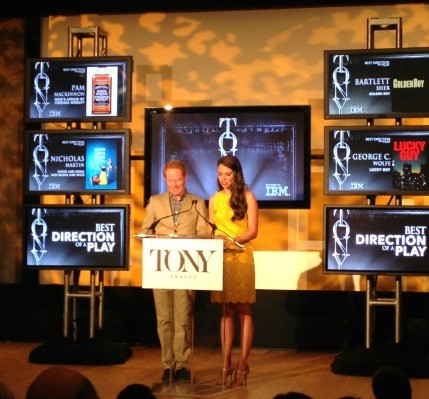 On Tuesday, the 2013 Tony Award Nominations were announced by Broadway veteran and Bunheads star Sutton Foster and Modern Family actor Jesse Tyler Ferguson. While some surprising names were left off of the nominees' list like Bette Midler for I'll Eat You Last: A Chat with Sue Mengers and Alan Cumming for MacBeth, theatre fans will be happy to see Tom Hanks, Tony Shalhoub, and Cicely Tyson as a part of this year's Tony crop.
The major battle is going to occur between Best New Musical nominees Kinky Boots with music by Cyndi Lauper and Matlida the Musical which comes straight from the West End. They each have 13 and 12 nominations respectively, so it will be interesting to see who comes out on top come Tony night.
The Tony Awards will be broadcast by CBS on Sunday, June 9 at Radio City Music Hall in New York City.
Watch the video from Tuesday morning's Tony Awards nominations: