2013 Fall TV Preview: The Returning Shows On The CW & CBS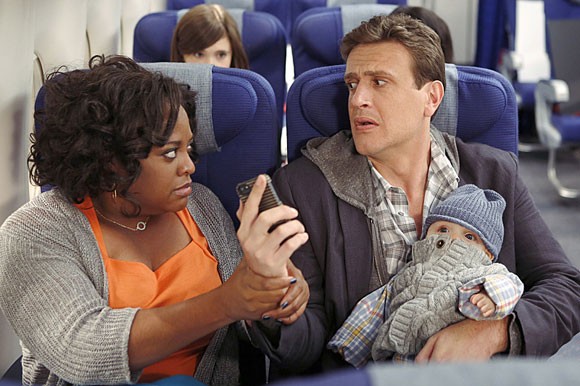 CBS

HOW I MET YOUR MOTHER returns Monday, September 23 at 8PM

Final season! Final season! Final season! Season 8 concluded with the introduction of the mother. Season 9's set entirely during Robin and Barney's wedding weekend. Carter Bays and Craig Thomas said the audience will learn about the mother through flashbacks, flashforwards, and the present. Josh Radnor and Cristi Miloti will share scenes. I'm skeptical of the structure for the season. HIMYM's been terrible since season 5. The dangling plot threads from season 8 presumably won't be resolved until sometime in 2014, whether early or in May, during the finale. I'm watching it, and I'm writing about it.

2 BROKE GIRLS returns Monday, September 23 at 9PM

The girls will stage a soft opening for their cupcake business in the premiere.

NCIS returns Tuesday, September 24 at 8PM

TV's #1 rated drama had some turnover in the casting over the summer. Cote de Pablo left the series because she wanted to leave the series, leaving a lot of money to do so. The season premiere will wrap up the character's story. Presumably the writers will write the character's exit so that she can come back for a series finale, or a special arc.

NCIS: LOS ANGELES returns Tuesday, September 24 at 9PM

(from the CBS website) "Chris O'Donnell (Special Agent G. Callen), Linda Hunt (Henrietta "Hetty" Lange), Barrett Foa (Tech Operator Eric Beale) and Renée Felice Smith (Intelligence Analyst Nell Jones). While Sam and Deeks recover from traumatic torture that will have a lasting impact on their personal and professional relationships, the NCIS: LA team searches for stolen nuclear weapons, on the fifth season premiere."

CRIMINAL MINDS returns Wednesday, September 25 at 9PM

(from the CBS press release, July 2013) NEW SEASON: Series will mark its 200th episode this season. Esai Morales will recur as new Section Chief Matt Cruz, who has a previous working relationship with JJ. Also, Camryn Manheim will guest star as the protective mother of an UnSub in a two episode arc; and Joe Mantegna will direct his first episode of the series.

CSI returns Wednesday, September 25 at 10PM

George Eads had a spat with a CSI writer and will not be in a number of episodes this season. The Eads news item is more interesting to me than the tease about a death in the CSI family that'll rock Ted Danson's D.B. Russell.

THE BIG BANG THEORY returns Thursday, September 26 at 8PM

When Leonard's away, Penny and Sheldon will hug. For whatever reason, Sheldon will feel crushed by Leonard's return. The show's bound to pair Sheldon and Penny in some kind of romance, right? If not now then when the writers get really desperate for ideas.

TWO AND A HALF MEN returns Thursday, September 27 at 9:30PM

Angus T. Jones is really gone?

ELEMENTARY returns on Thursday, September 26 at 10PM

"Step Nine," the title of the season premiere, was shot in London. Watson and Sherlock want to meet his old mentor for guidance. Wait. Sherlock doesn't need guidance. He's Sherlock Holmes. Mycroft's going to tell some secrets about his brother. Oh yeah, Sherlock and Watson will solve a mystery in the premiere.

HAWAII FIVE-O returns Friday, September 27 at 9PM

H5-O's ratings weren't up to snuff on Monday nights. CBS moved it to Friday because it succeeds in international markets. The premiere seems exciting. McGarrett turns on his own and threatens Kono's safety all for the sake of finding his mother. He's working with Wo-Fat, or some such plot thing. An original character from the 1970s show will help McGarrett be an ass.

BLUE BLOODS returns Friday, September 27 at 10PM

(From CBS.com) "Frank (Tom Selleck) visits the graves of fallen police officers, after reflecting on a recent armed robbery that ended with the death of an NYPD police officer, on the fourth season premiere." Selleck looks slick in shades.

THE GOOD WIFE returns Sunday, September 29 at 9PM

I'm going to drink a lot of vitamin D milk each time I read the word 'explosive' or 'explosion.' There will be an explosion this season, but I'm not sure if it'll be an actual explosion or a figurative explosion. Co-creator Robert King said to expect civil war in season five. Characters will leave. Alicia's planning to LEAVE THE FIRM. Whoa.

THE MENTALIST returns Sunday, September 29 at 10PM

The Red John storyline's long since been resolved, right? NOPE. Red John's yet to be unmasked. The Mentalist is now worse than Once Upon A Time's seemingly never-ending Peter Pan/Henry story upcoming in its third season. James Hibbard, who writes for Entertainment Weekly, is confident Red John's identity gets revealed.