2013 Fall TV Preview: The Returning Shows On The CW & CBS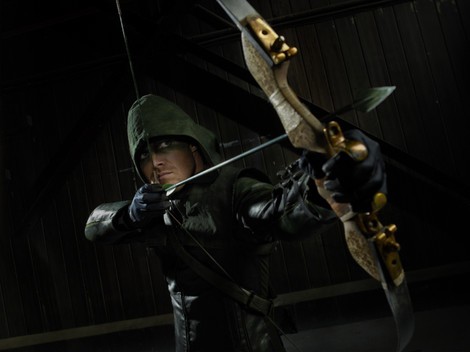 The CW and CBS are complete opposites. The CW shouldn't be in business, and CBS is THE business. The CW aims for teenagers to lose their sh!t on social media. CBS aims for the median age of the people in my office. I've never understood the Blue Bloods audience more than in the last year. My interest in The CW is odd and possibly unhealthy. I'm endlessly fascinated with its shows and attractive actors. I'll watch Reign just for Adelaide Kane. I'm not endlessly fascinated by CBS. CBS lulls me to sleep. I never wrote about Elementary's "Pilot" because I went to sleep mid-episode. I never watched any episode after The Gifted Man's "Pilot" because I went to sleep mid-episode. The best part about CBS this season is its decision to let How I Met Your Mother end.

THE CW

HART OF DIXIE returns Monday, October 7 at 8PM

Hart of Dixie is a sweet and charming show. I haven't watched an episode in a year and a half, but I feel happy when I think about the small-town quirks and Rachel Bilson's smile. Leila Gerstien, the series creator, talked exclusively about pairings and where each pairing will be in the new season. Zoe went to New York City for a fellowship in the finale, leaving her two men scratching their heads (the scratching their heads bit is my speculation).

BEAUTY AND THE BEAST returns Monday, October 7 at 9PM

Season 2 picks up 3 months after season 1. Kristin Kreuk's Catherine is in a bad place. Vincent's absence hasn't helped her. Kreuk, at Comic-Con, spoke about Catherine needing to find identity without Vincent. I think every writer for every CW show should find their female characters identity outside of their male attachments.

SUPERNATURAL returns Tuesday, October 8 at 9PM

Supernatural's the last show from TheWB days. The show runner, Jeremy Carver, wants a tenth season and possibly and eleventh and twelfth. Sam's sick after the performed ritual. More fallen angels are heading to earth. I think I read Castiel will have no powers when the season opens. Mind you, what I'm typing is confusing to me.

THE VAMPIRE DIARIES returns Thursday, October 3 at 8PM

The Mystic Falls gang heads to college in season five. College is a dangerous setting for TV writers because TV writers usually botch the college setting. The first promo for season five doesn't preview the potential college hijinx. Maybe the narrative hasn't jumped that far ahead. Elena and Damon open the season as a couple without a sire bond. Silas is around for--sigh--awhile yet while Stefan's under water. The Originals have gone to New Orleans. I'm looking forward to an Originals-free TVD season.

ARROW returns Wednesday, October 9 at 9PM

Summer Glau and The Flash are coming to the second season of last year's best new network drama. Arrow took the superhero movie structure and made it work on a weekly basis. Season 1 ended with Tommy's death, his father's death, and more intrigue in the flashbacks. Season 2's probably going to be bigger and better than season two if it follows recent superhero success. Spiderman 2 set the standard of quality for sequels. Amell is capable of more than building his six-pack of abs. His comedic and dramatic chops are on par with a young David Boreanaz. I'd like the writers to give Willa Holland's Thea an actual arc.

THE CARRIE DIARIES returns Friday, October 25 at 9PM

Lindsey Gort's portraying the younger Samantha Jones, Sex & The City's most beloved character. Expect Carrie and Samantha to meet in the season premiere.

NIKITA returns in late fall for its final episodes.