2013 Fall TV Preview: the New Shows on ABC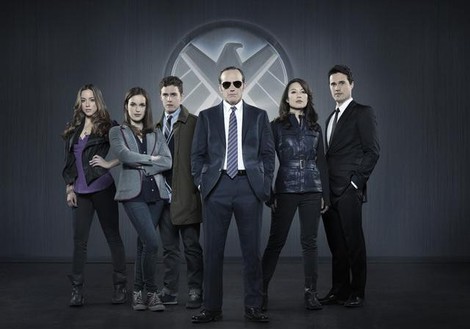 The critics slammed ABC's president, Paul Lee, after ABC's panel at the 2013 Television Critics Association tour. Critics slammed him for his lack of preparation, for his devotion to the company's buzzwords about four quadrant programming, and for his aloofness. ABC finished fourth in a key demographic last season. The executives at ABC must hope Whedon's box office success will translate to television success because the rest of their lineup of new shows is as bland as a carton of plain yogurt. Besides Whedon's series and a comedy series created by a former Community writer, the crop of new ABC shows should be as forgettable as a carton of plain yogurt. S.H.I.E.L.D. is competing with the most watched series on television in the fall. ABC hopes adultery will keep Revenge fans tuned in, but the network failed to find success with any series after Revenge last season.

Let's begin!

AGENTS OF S.H.I.E.L.D.


Created by Joss Whedon, Jed Whedon & Maurissa Tancharoen

Premiere Date: Tuesday, September 24 at 8PM

Premise: (from ABC's press release, May 2013) Clark Gregg reprises his role of Agent Phil Coulson from Marvel's feature films, as he assembles a small, highly select group of Agents from the worldwide law-enforcement organization known as S.H.I.E.L.D. Together they investigate the new, the strange and the unknown around the globe, protecting the ordinary from the extraordinary.

Thoughts: ABC's last dip into superhero drama was a disaster, but I'm way more confident in Mr. Whedon's, his brother's, and his brother's wife's ability to pull it off than I was in Jon Feldman and Marc Guggenheim. ABC premiered the series at comic-con to fervent applause. The critics viewed the pilot earlier this month at TCAs. Fans loved it. Critics were hesitant to declare it an instant hit. I am a Joss Whedon fanboy, but I will admit his pilots aren't the best (with the exception of "Serenity.") Audiences should expect a sort of growth period for the series. Marvel's transitioning from a large scale to a small one. I read somewhere that this series would put the focus on the people that clean up and rebuild after the Avengers beat Loki, and on the small stories of the Marvel universe. I don't doubt the series quality, range of stories or depth of emotion. I only hope the many people that watched The Avengers will watch Agents of S.H.I.E.L.D. A Joss Whedon series is very special. He and his writers make magic on the small screen.