2013 Emmys Worst Dressed: Heidi Klum's Neck Brace Dress, Lena Dunham's Floral Disaster, More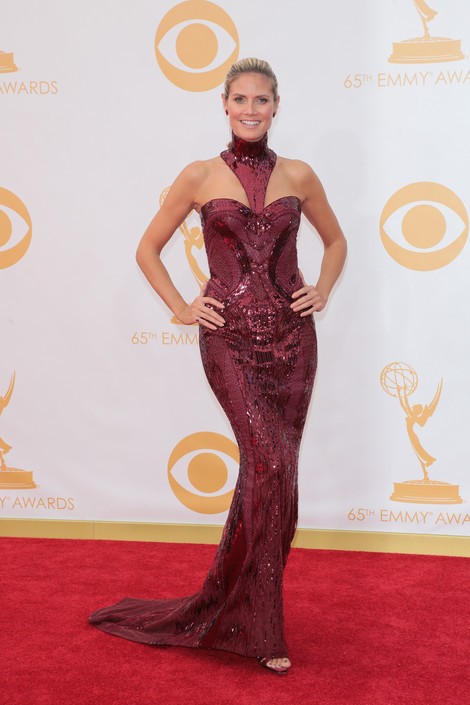 One of the reasons people watch the Emmy Awards (besides cheering on their favorite shows) is to see the fashion. And although we like to get a glimpse of the stars walk the red carpet in their glamorous gowns, we really love to see their fashion missteps.
"Project Runway" host and "America's Got Talent" judge Heidi Klum usually has a keen eye for fashion. But her red Versace gown didn't quite work on Sunday night.
There is such a thing as too many sequins, and the neck brace-like top of her dress looked odd. She resembled a showgirl more than a supermodel.
Other celebs also made some fashion mistakes. Black lace, printed fabrics, and old-fashioned dresses popped up all over the place.
Check out several other stars who made our worst dressed list...