2013 Emmy Awards Predictions: Who Are The Favorites To Win?
?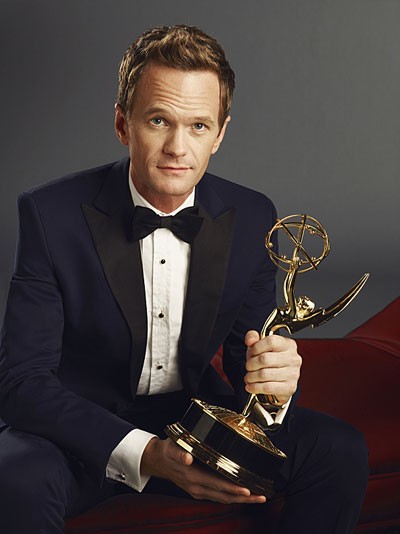 It's been a while since we've had such a wild card Emmy season. Last year, Homeland was all but a lock in each of its major categories, but after a shaky second season, some strong competition from other long-running shows, and a buzzworthy new Netflix series, things are really up in the air pretty much all over the place. Still, I'll do my best to make some predictions in the big categories. Just remember: This year, pretty much anything goes.
OUTSTANDING DRAMA
Breaking Bad
Downton Abbey
Game of Thrones
Homeland
House of Cards
Mad Men
While I'd love to see Game of Thrones' confident third season or the always-riveting Breaking Bad finally strike gold, my money is on House of Cards. It's got everything Emmy voters love: a seasoned pro with a big name (Kevin Spacey), a lot of pre-packaged buzz, and something new and edgy to lend to the conversation (it's a Netflix original series). 
OUTSTANDING ACTRESS IN A DRAMA
Connie Britton, Nashville
Claire Danes, Homeland
Michelle Dockery, Downton Abbey
Vera Farmiga, Bates Motel
Elisabeth Moss, Mad Men
Kerry Washington, Scandal
Robin Wright, House of Cards
I'm thinking Claire Danes is the best bet here. Not only is she an Emmy favorite all around, but her portrayal of bi-polar CIA agent Carrie Matheson on Homeland is nothing short of brilliant, even when the show falters.
OUTSTANDING ACTOR IN A DRAMA
Hugh Bonneville, Downton Abbey
Bryan Cranston, Breaking Bad
Jeff Daniels, The Newsroom
Jon Hamm, Mad Men
Damien Lewis, Homeland
Kevin Spacey, House of Cards
This is probably the only sure bet category of the season: Kevin Spacey. Unless the recent chatter about Breaking Bad propels Bryan Cranston back to the top. But Kevin Spacey seems the sure favorite.
OUTSTANDING SUPPORTING ACTOR IN A DRAMA
Bobby Cannavale, Boardwalk Empire
Jonathan Banks, Breaking Bad
Aaron Paul, Breaking Bad
Jim Carter, Downton Abbey
Peter Dinklage, Game of Thrones
Mandy Patinkin, Homeland
Mandy Patinkin deserves it more than any other featured player this year, and I'm betting the split votes between Jonathan Banks and Aaron Paul will help him sneak in with a win.
OUTSTANDING SUPPORTING ACTRESS IN A DRAMA
Anna Gunn, Breaking Bad
Maggie Smith, Downton Abbey
Emilia Clarke, Game of Thrones
Christine Baranski, The Good Wife
Morena Baccarin, Homeland
Christina Hendricks, Mad Men
I'm really holding out for Anna Gunn. She's been consistently fabulous on Breaking Bad, but last season was a real character spectacle - as the damaged wife of a drug lord kingpin, she finally succumbed to the weight of her husband's deception and terror.
OUTSTANDING COMEDY
30 Rock
The Big Bang Theory
Girls
Louie
Modern Family
Veep
I'd love to see something like Girls or Veep take the prize, but old standards Modern Family or 30 Rock seem the likeliest - Modern Family because duh, and 30 Rock because voters might be itchy to reward the final season.
OUTSTANDING ACTRESS IN A COMEDY
Laura Dern, Enlightened
Lena Dunham, Girls
Edie Falco, Nurse Jackie
Tina Fey, 30 Rock
Julia Louis-Dreyfus, Veep
Amy Poehler, Parks and Recreation
Julia Louis-Dreyfus. Unless Dunham's Golden Globes win sways votes. Wouldn't it be nice to see Poehler do some damage, though?
OUTSTANDING ACTOR IN A COMEDY
Alec Baldwin, 30 Rock
Jason Bateman, Arrested Development
Louis C.K., Louie
Don Cheadle, House of Lies
Matt LeBlanc, Episodes
Jim Parsons, The Big Bang Theory
COME ON, LOUIS. His show is hot enough, it could happen! If I was putting actual money into it, though, I'd probably lean more towards Alec Baldwin.
OUTSTANDING SUPPORTING ACTRESS IN A COMEDY
Mayim Bialik, The Big Bang Theory
Jane Lynch, Glee
Julie Bowen, Modern Family
Merritt Wever, Nurse Jackie
Jane Krakowski, 30 Rock
Anna Chlumski, Veep
Jane Krakowki has never won for all of her years on 30 Rock, which is a damn shame. I'm guessing she'll finally get her due this year.
OUTSTANDING SUPPORTING ACTOR IN A COMEDY
Adam Driver, Girls
Jesse Tyler Ferguson, Modern Family
Ed O'Neill, Modern Family
Ty Burrell, Modern Family
Bill Hader, Saturday Night Live
Tony Hale, Veep
Here's a weird category. If the gods are good, Adam Driver would get recognized for his portrayal of one of the strangest, most lovable goons in TV history. But any one of the Modern Family dudes is probably where it'll go.
OUTSTANDING MINISERIES OR MOVIE
Behind The Candelabra
American Horror Story: Asylum
The Bible
Phil Spector
Political Animals
Top Of The Lake
Top of the Lake has the acclaim and pretty veneer needed to make a wave in the miniseries category. And it will. Jane Campion's excellent directorial effort should and will win. It's only real competition is Behind the Candelabra, which will probably sweep the miniseries acting categories instead.