2013 Chart Trends: Top 5 Over & Underachievers
"You win some and you lose some." At least, that's what they say.  That's the case with numerous albums in 2013.  I have chosen five albums that exceeded sales expectations and five albums that fell short of expectations.  Let's see who made my list…
---
The Overachievers 
Honorable Mention(s): Justin Timberlake, The 20/20 Experience (no. 1 bow, 968,000 copies sold it's first week);  Ariana Grande, Yours Truly (no. 1 debut with 138,000 copies sold)
---
5.
Tamar Braxton, Love & War
Epic
Selling R&B is a test in itself.  If you'd told me Toni Braxton's little sis would move six figures (114,000 copies) and debut near the top of the charts (no. 2), I wouldn't have believed you.  That's just want Tamar Braxton did.  Toni's last album Pulse didn't come close to debuting with those numbers (no. 9, 54,000 copies).  All "love" here baby!
---
4.
J. Cole, Born Sinner
Roc Nation / Columbia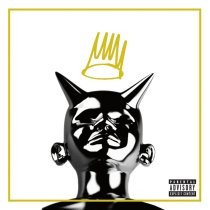 He wasn't supposed to have a shot at no. 1 when he moved his album date to compete with Kanye West.  However,  when the final tally came in, J. Cole had 'come up' big time with 297,000 copies sold of Born Sinner, only 30,000 copies shy of West's Yeezus.  Cole would win the battle though, outselling West beginning in week two (84,000 copies vs. 65,000) and eventually peaking at no. 1 on the Albums chart.  That's an overachiever y'all!