2013 Chart Trends: Top 5 Over & Underachievers
3.
Robin Thicke, Blurred Lines
Interscope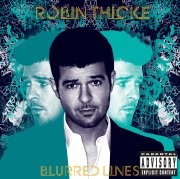 Robin Thicke's career looked like it was sunk following album bomb Love After War.  But the gift that kept on giving (mostly for the better) called "Blurred Lines" reinvigorated the retro-soul artist and propelled him to his first no. 1 album (177,000 copies sold).  One has to think had there been no "Blurred Lines", ole boy would've been sweating when those chart numbers came out.  
---
2.
Daft Punk, Random Access Memories
Columbia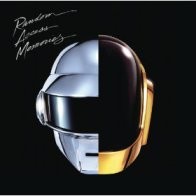 Talk about a 'come up'.  Like Robin Thicke, Daft Punk can thank a popular little single that somehow missed no. 1 on the Billboard Hot 100 for their gargantuan success.  "Get Lucky" was also a gift, and definitely lifted album Random Access Memories to no. 1 on the albums chart selling 339,000 copies.  The cray cray thing? Daft Punk had never neared the top of the charts nor six figure sales.
---
1.
Luke Bryan, Crash My Party
Capitol Nashville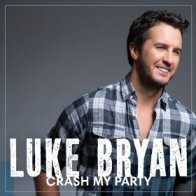 Yeah, I wasn't crazy about Crash My Party and I had my issues with Spring Break…Here To Party.  But face it folks, country's frat boy has had a great year.  First he lands his first no. 1 with a compilation album that is an ode to college irresponsibility (Luke is in his 30s for the record), then he truly cashes in selling more than half-a-milli with Crash My Party for his second no. 1 (528,000 copies).  How big was that? Only Taylor Swift had sold more than 500,000 copies before Luke in recent times.  Additionally, only Justin Timberlake and Jay-Z sold more copies.  Luke, go on and choke down another one!