2013 Celebrity Sex Scandals & Nude Photo Leaks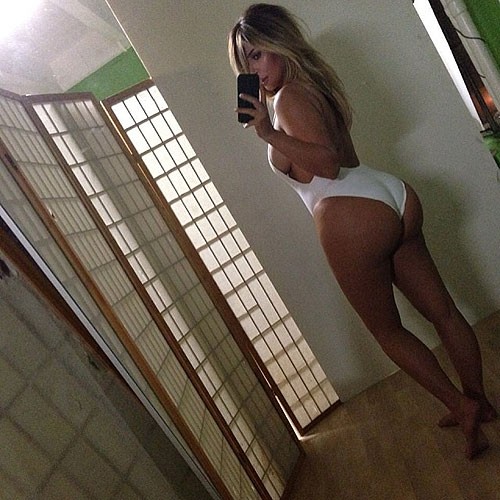 2013 was full of celebrity nude photo leaks, sex tapes and other scintillating skin-revealing scandals.
Kim Kardashian reportedly dropped 70 pounds after giving birth to her daughter and wanted to show off her sexy new-mom figure to fans.
But her butt selfie caused quite a stir in October. She posed in front of an Asian screen wearing a sexy white bikini that showed off derriere as well as some ample sideboob.
Some called the reality star a slut and said she should be ashamed of herself for posting the image. Others said she should concentrate on being a mother, "not a prostitute."
Check out more sex scandals from the past year...