2013 ALMA Awards: A Sultry Jessica Alba, Low-Cut Alexa Vega, More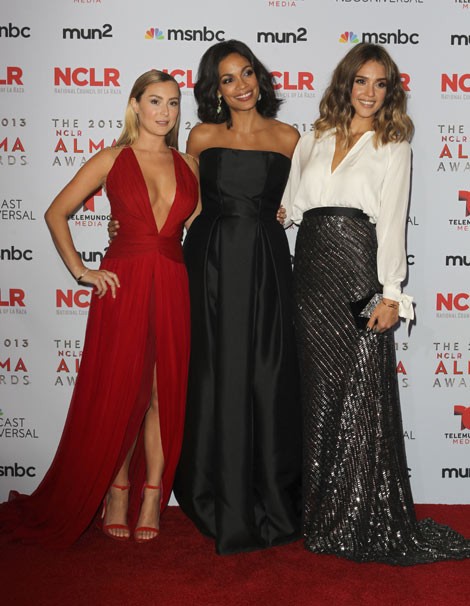 A bevy of beautiful ladies attended the 2013 ALMA (American Latino Media Arts) Awards in Los Angeles on Friday night. Eva Longoria and Mario Lopez hosted the event, which honored the top Latinos in entertainment.
Stars such as director Robert Rodriguez, guitarist Carlos Santana and actress Rosario Dawson were honored for achievements in television, film, music and activism.
"Spy Kids" star Alexa Vega made a statement in a crimson dress with a plunging neckline and thigh-high slit up the leg. She posed with another "Spy Kids" star, Jessica Alba, who dazzled in a black sequined skirt and blouse.
Longoria opted for two different gowns at the event. She wore a tight red leather dress and a black gown with sheer sleeves and a long train.
Check out more photos from the red carpet...