2013 Album Playlist: Favorites, Least Favorites, and Honorable Mentions - Part 2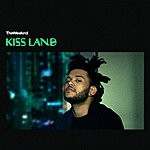 R&B
The-Dream, IV Play
The Weeknd, Kiss Land 
Let me be the first to say that I dearly love R&B.  If she were are lady, I just might marry her… not in a creepy way though.  I don't even mind ti too much when the genre trends more risqué as both the emotional (romance) and physical (sex) are important facets of the content.  However, both The-Dream and The Weeknd weren't up to their usual artistry on their latest efforts and often went too left of center.  The-Dream sounded uninspired and oversexed throughout IV Play while The Weeknd's alt-R&B on the highly anticipated Kiss Land just didn't live up to the buzz of 2012 compilation Trilogy.  I found myself having to return to "Sweat It Out" (Love vs. Money) and "Wicked Games" (Trilogy).
Traditional R&B
Ron Isley, This Song Is For You 
SMH.  This one hurts me too.  Let me first give accolades to Ron Isley and his enduring career in the music game.  Him and the Isley Bros' contributions to music are nothing short of exceptional.  To this day, maybe with the exception of my boy Jaheim's vocal runs on his recent song "Florida" (from Appreciation Day),  perfectly emulating Isley's voice is nearly impossible.  While that signature voice is still afloat on This Song Is For You, the material doesn't always do the legendary soul singer justice.  Sure I'm on board for "This Song Is For You" and "Dinner and a Movie", but otherwise the album doesn't make me want to stop spinning classics like "Shout" or "Between The Sheets".
Rap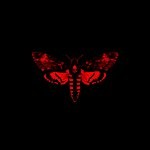 Lil Wayne, I Am Not A Human Being II
Tyga, Hotel California
French Montana, Excuse My French
Rap music truly did have a good year.  That said, that didn't stop some underachievers from trying to 'kill the vibe'.  Lil Wayne was definitely not up to snuff on I Am Not A Human Being II, a poor excuse for a follow-up compared to the first installment.  For Tyga, trying to recapture the success of his previous jam-packed album (featuring "Rack City" and "Faded among its hits) ended up only so-so as Hotel California was mediocre at best, even if Siri couldn't seem to find "Molly".  As for French Montana, after the brilliantly salacious "Pop That", you would've thought the MC's debut would've been more notable.  Wrong!
Reggae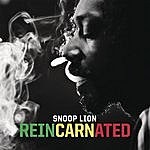 Snoop Lion, Reincarnated 
Using my positivity once more, Reincarnated was a much better album than expected from Snoop Lion.  That said, I would've much rather heard 'Snoop Dogg' on his West Coast swag rapping, not singing.  Can I get another "Drop It Like It's Hot" 'Dogg'?
Country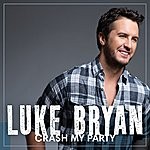 Lady Antebellum, Golden
Luke Bryan, Crash My Party 
I'll be the first to admit I haven't been feeling country this year.  That said, I have listened to a couple of albums that just disappointed me.  Sure, I had issues with Luke Bryan's booze fest on his earlier compilation effort Spring Break…Here To Party, but Crash My Party was just disappointing, particularly considering the exceptional numbers it posted.  As for those critical darlings Lady Antebellum, personally I found Golden as exciting as watching 'paint dry'.  It wasn't a bad album, but nor was it exciting or innovative.  Hilary and Charles can still sing mind you, but still…