2012 SAG Awards Fashion: A Skinny Angelina, Lots Of Black Gowns & More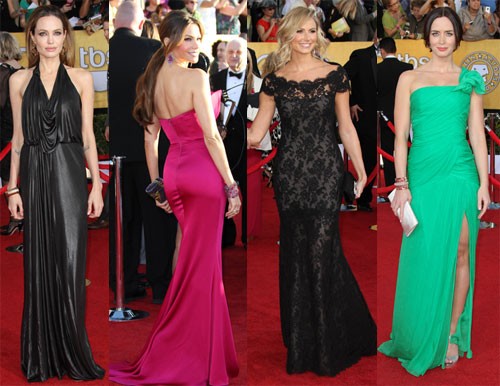 Many stars attended last night's Screen Actors Guild Awards, and black was one of the most popular colors on the red carpet.
Angelina Jolie showed off her particularly thin figure in a draped black gown. Other stars in black included Stacy Keibler, Jayma Mays, Amber Heard, Ashlee Simpson, Emma Stone, Glenn Close,  Heather Morris, Tina Fey and Melissa McCarthy.
But there were some spots of color in the bunch, including Sofia Vergara's bright pink gown and Emily Blunt's seafoam green dress.
Check out all the looks on the following pages: