2012 Film Independent Spirit Awards Red Carpet (Video)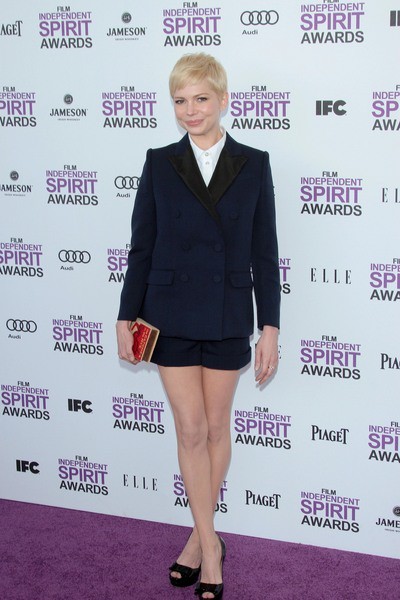 The stars came out to Santa Monica today for the 27th Annual Film Independent Spirit Awards hosted my Seth Rogan. Starpulse was there to cover the carpet arrivals which included many nominees, presenters and special award recipients.
Celebrities who graced the purple carpet included Zoe Saldana, Benjamin Bratt, Max Greenfield, Rashida Jones, Michelle Williams, Wilmer Valderrama, Jessica Chastain, Laura Dern, Matthew Lillard, Patricia Clarkson, Jeffrey Dean Morgan, John C. Reilly, Giovanni Ribisi, James Cromwell, Simon Baker, Willem Dafoe, Zac Efron, William H. Macy, Elizabeth Olsen, Ed Helms, Lucy Liu, Carson Kressley, Kym Johnson, Elizabeth Banks, Anne Heche, Chris Pine, Demian Bichir and Kate Beckinsale.