2012 Critics Choice Awards Fashion: The Good, The Bad & The Ugly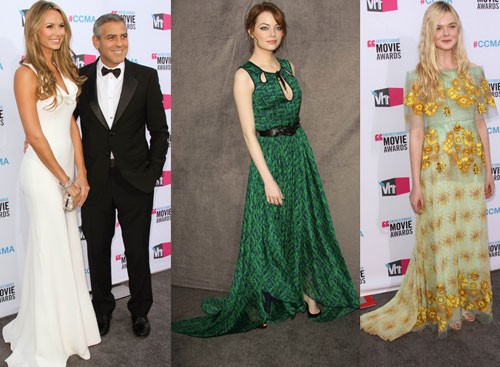 Unlike the upbeat and youthful People's Choice Awards, the stars at Thursday night's Critics Choice Awards showed up in more subdued attire, taking their jobs much more seriously (and not in a good way).
Where was the pop of color? Where were the glittering gowns? We have one word for this bunch of celebs: boring.
Emma Stone continued her green trend from the People's Choice Awards in an emerald dress last night. But what's with the cutouts, strings and belt? Thumbs down.
We salute Elle Fanning for dressing her age, but we dislike the yellow and turqoise gown.
Check out all the good, bad and ugly looks on the following pages: