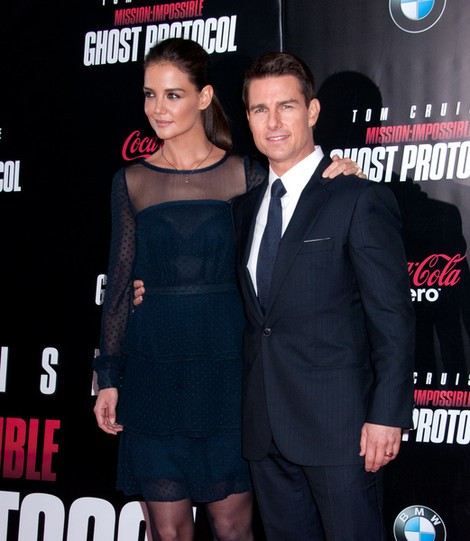 Every year some of our favorite famous couples decide it isn't working out for them anymore and they break up. Sometimes fans are surprised by the announcement, and other times we wonder why it didn't happen sooner.
One of the most shocking splits was Tom Cruise and Katie Holmes. The actress stunned fans over the summer when she announced her five-year marriage to Cruise was over, and she filed to legally end the union on June 28, citing "irreconcilable differences" for the split.
Katie will receive $400,000 a year in child support for the couple's daughter, Suri. The payments will continue for the next twelve years, totaling $4.8 million by the time Suri turns 18.