2012 BET Awards Fashion: Nicki Minaj, Brandy, Kerry Washington & More!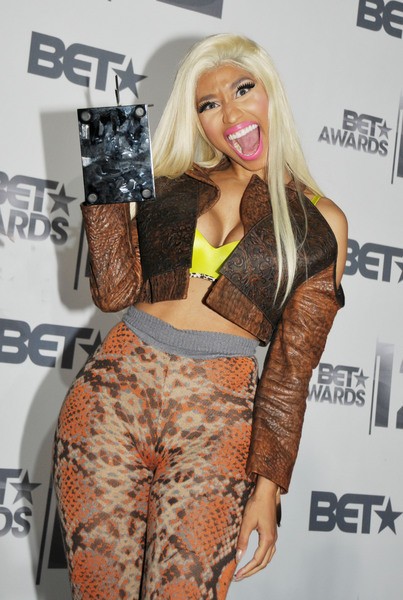 Some of the big guns such as Beyonce & Jay-Z didn't attend the BET Awards on Sunday, but that didn't stop the fun and excitement for other R&B and hip hop stars.
Nicki Minaj, who won the award for "Best Female Hip Hop Artist," showed off her quirky signature style in skintight snake patterned pants, a bright yellow bral and short brown leather jacket.
Brandy wore a very short button-down shirt dress that showed off the tattoos on her feet and ankles.
Actress Taraji P. Henson was a bright spot on the red carpet in a bright turqoise dress and gold strappy sandals.
Check out more photos from the event...