2011 - The Year In Review, August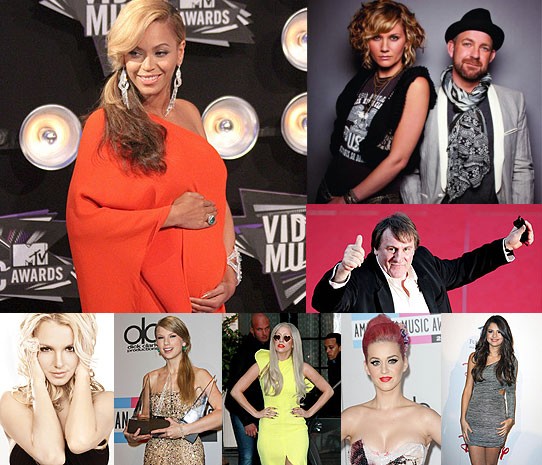 The usual serenity of the summer months was shattered this year when Kate Winslet cheated death in a devastating inferno at Richard Branson's luxury island home, and a string of British stars appealed for calm as widespread rioting broke out in the U.K.

Winslet was vacationing at Virgin boss Branson's Necker Island retreat when lightning struck the property, sparking a huge blaze which gutted the home. Her party of 20 miraculously escaped unscathed - and Winslet was later hailed a heroine after it emerged she carried Branson's 90-year-old mother from the property during the drama.

As unrest, looting, and arson broke out for several nights in the U.K., showbiz stars including Idris Elba, Natasha Bedingfield and Boy George called for calm, and there was also bad news for Paul McCartney - who learned his phone had been hacked by the tabloid press - and veteran actress Margot Kidder, who was arrested during an environment protest at the White House.

Tragedy struck at the Indiana State Fair, when a horrific stage collapse left seven revelers dead and more than 40 injured minutes before country act Sugarland were to perform, actor Rowan Atkinson was treated in hospital after wrecking his rare sports car by crashing it into a tree, and French actor Gerard Depardieu was left red-faced when he was thrown off a plane in Paris, France for urinating in the cabin after he was refused access to the toilet during take-off.

It was ladies night at the MTV Video Music Awards as Katy Perry, Britney Spears and Lady Gaga took home two honors each - and Beyonce announced her pregnancy news. And at the Teen Choice Awards, Taylor Swift and Selena Gomez were crowned queens of the event when they scooped whopping 11 awards between them.

Kings of Leon finally succumbed to their relentless touring schedule and axed their remaining U.S. dates to allow frontman Caleb Followill to recover from "vocal issues and exhaustion", Aerosmith rocker Tom Hamilton and Deep Purple star Jon Lord both announced they were battling cancer, Bono was hospitalized with chest pains, and Norwegian pop band A-ha thrilled fans by announcing they were to reform.

In family news, KISS star Paul Stanley became a father again, and there were also welcome additions for Ethan Hawke, funnywoman Tina Fey, illusionist David Copperfield, Jessica Alba, and Benicio del Toro, who fathered a child with Rod Stewart's daughter Kimberly.

There were wedding bells for country singer Chely Wright and filmmaker Sofia Coppola, but romance took a plunge for George Michael and Geri Halliwell, who both split from their boyfriends. Also joining the singles club was Arctic Monkeys rocker Alex Turner, who broke up with MTV host Alexa Chung after four years together.

The showbiz world bid farewell to songwriting legend Jerry Leiber, who died of cardiopulmonary failure at the age of 78, Police Academy star Bubba Smith, Bollywood veteran Shammi Kapoor, blues legend David 'Honeyboy' Edwards, Warrant rocker Jani Lane, and Motown hitmaker Nickolas Ashford.



See The Rest Of Our Month-by-Month Year In Review Special:

January
February
March
April
May
June
July
August
September
October
November
December
Editor's Picks