2011 Midseason TV: Christian Slater Tries Again & A Few 'Friends' Clones

It's almost the new year – and you know what that means.  No, it's not time to wonder when Dick Clark is going to retire from his New Year's Eve show.  Midseason is almost upon us – and several new shows are set to premiere shortly, while other favorites are slated to return.  Here's a rundown:
'Breaking In' – FOX – April 6
This is Christian Slater's third attempt at a series in as many years.  This go round, he's part of a team of tech experts who are tapped to be consultants on cyber security for large corporations.  Here's hoping third time's a charm.
'Body Of Proof' – ABC – premiere date TBD
Dana Delany left 'Desperate Housewives' for this procedural.  She plays a surgeon who can't operate after a car accident – so she solves tough cases in the medical examiner's office.  Also stars Jeri Ryan.
'Love Bites' – NBC – premiere date TBD
Starring Becki Newton, Constance Zimmer and Greg Grunberg, this dramedy centers on love, marriage and dating – with new guest stars each week to mix in with the regulars.
'Mr. Sunshine' – ABC – Feb. 9
Matthew Perry headlines this comedy – also starring Allison Janney and Andrea Anders – about a 40ish manager of a run-down sports arena.  Anyone remember Perry's brief lead turn in the sitcom 'Home Free' pre-'Friends'?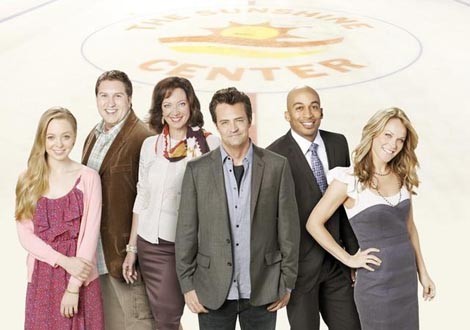 Mr. Sunshine
'Off The Map' – ABC – Jan. 12
Starring Martin Henderson and Caroline Dhavernas, this drama focus on six doctors in a South American jungle medical clinic.  Yes, you read that right.
'Mad Love' – CBS – Feb. 21
Single friends in New York look for love.  Sounds like any NBC sitcom from the 90s.  Except this one stars Jason Biggs, Sarah Chalke and Judy Greer.
'Harry's Law' – NBC – Jan. 17
Kathy Bates stars in this drama from mastermind David E. Kelley.  She plays a fired patent attorney who joins two young partners in a new firm run out of a rundown shoe store.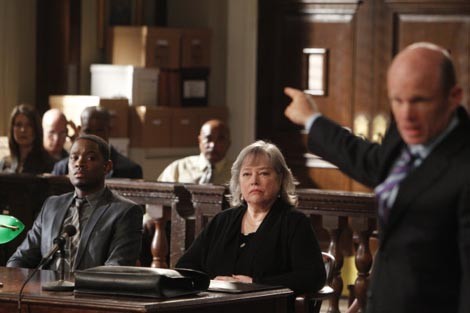 Harry's Law
'Happy Endings' – ABC – April 13
This show features a long-term couple attempting to maintain mutual friends after a break-up.  Starring Elisha Cuthbert and Damon Wayans Jr.
'The Cape' – NBC – Jan. 9
David Lyons plays a cop – also a husband/father – who is framed for murder and presumed dead.  He takes on the personality of a superhero of one of his son's comics as he hides while proving his innocence.  Sounds like a new take on 'The Fugitive,' eh?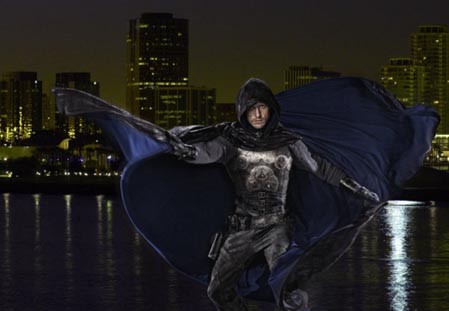 The Cape
'Perfect Couples' – NBC - Jan. 20
Part of NBC's new three-hour comedy block on Thursdays, this sitcom apparently features three couples in different circumstances of romantic relationships.  We'll see how long it lasts…
'Episodes' – Showtime – Jan. 9
This satire features British TV producers attempting to adapt a British TV show for American audiences – with Matt LeBlanc (playing himself) as the star.
'The Chicago Code' – FOX – Feb. 7
Starring Jennifer Beals and Jason Clarke, this drama centers on cops in Chicago – shot on location, of course.
In terms of return shows – more on that to come – Mary Tyler Moore guests on the second season premiere of 'Hot In Cleveland' Jan. 19.  In addition, 'Parks and Recreation' returns Jan 20. for its third season with Rob Lowe as a new regular.  Guest stars include Will Forte and the returning Megan Mullally. 'Californication' returns to Showtime Jan. 9, 'V' returns to ABC Jan. 4 and 'The Event' will be back on NBC Feb. 28.