2011 Early Oscar Predictions: And The Oscar May Go To...

Thanksgiving is only a few weeks away.  And only a few days after that, critics groups will start doling out year-end best-of movie awards.  Oscar season is officially underway.
This is the time of the season where anything could happen.  But in just five weeks or so, most films' Oscar prospects will be much, much clearer.  Only a few things are virtually certain: 'The Social Network' will ride its buzz to a Best Picture nomination, and Jeff Bridges will be in the Best Actor race for the second consecutive year.  Oh, and Sandra Bullock will not be so lucky.
Let's break it down by the major categories, shall we?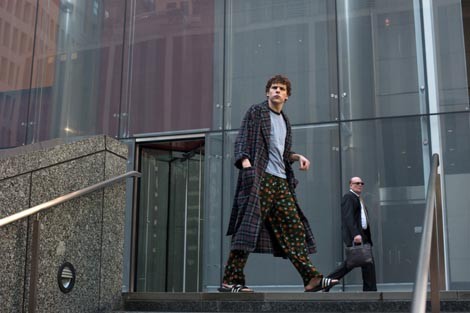 Best Picture
At the moment, 'The Social Network' is the front runner, thanks to its stunning reviews, good word of mouth and solid box office.  One of its major rivals will likely be 'The King's Speech,' which blew audiences away at various film festivals.  'Toy Story 3' will likely ride it's successful wave to a Best Picture slot – becoming only the third animated movie after 'Beauty and the Beast' and 'Up' to receive such an honor.  And the year's other blockbuster likely to enter this race is Christopher Nolan's masterful 'Inception,' which still has audiences scratching their heads months after leaving theaters.

Other possible contenders: the Annette Bening/Julianne Moore starrer 'The Kids are All Right'; '127 Hours' starring James Franco and directed by 'Slumdog Millionaire' winner Danny Boyle; 'Black Swan,' featuring Natalie Portman as a ballerina; the Coen Brothers' remake of 'True Grit' with Bridges in the lead role; and possibly Clint Eastwood's elegant and ethereal 'Hereafter.'  However, that film's middling box office last weekend will not work wonders for its chances.  As always, some films will pop up in this race out of nowhere.  Before the critics' awards last year, who thought 'The Hurt Locker' would be nominated, let alone win?
Best Actor
Aside from Bridges, who is generating excitement from the much-viewed 'True Grit' trailer, Colin Firth is shaping up to be stiff competition in 'The King's Speech' as King George VI.  Firth, who was also pitted against Bridges in this category last year, is said to be amazing in the role.  James Franco is also generating positive buzz for his agonizing role in '127 Hours' as a man forced to cut off his own arm after being pinned by a boulder.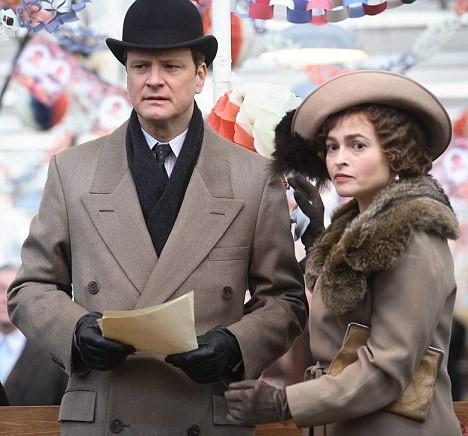 Other potential spoilers: Jesse Eisenberg, the glue of 'The Social Network' as Facebook founder Mark Zuckerberg; Ben Affleck for the lead part in his second directorial effort, 'The Town,'; Michael Douglas for 'Solitary Man,' possibly benefiting from reprising his Gordon Gekko role in 'Wall Street 2: Money Never Sleeps' and courageously undergoing a cancer battle; and Ryan Gosling in 'Blue Valentine' – though that movie just got slapped with an NC-17 rating, which is Oscar's unofficial kiss of death.  Coming up on the outside: Robert Duvall for the little-seen 'Get Low' and Leonardo DiCaprio, for the much-seen 'Inception.'
Best Actress
What a year for actresses.  Last year Sandra Bullock stole Meryl Streep's comeback thunder, but this year she probably would have been buried amid several memorable female performances.  Annette Bening has had buzz going all year for 'The Kids are All Right' and Julianne Moore might just net that film a rare double Best Actress nomination.  They should be worried, though: Natalie Portman is said to be stellar in 'Black Swan'; the chilling trailer for 'Rabbit Hole' reveals an emotionally stark Nicole Kidman; and Anne Hathaway might well net her second nod in three years for 'Love and Other Drugs.'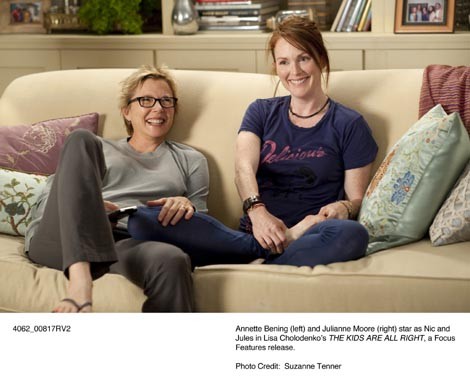 Other potential nominees include Lesley Manville in director Mike Leigh's latest, 'Another Year'; Jennifer Lawrence in the highly-praised thriller 'Winter's Bone'; and Hillary Swank, who receiving glowing notices (after last year's disappointment 'Amelia') for 'Conviction.'  Sally Hawkins, who was robbed of a nomination for 'Happy Go Lucky,' might get a second shot with 'Made in Dagenham,' about the 1968 strike at a Ford car plant.  Also in the running: Michelle Williams for 'Blue Valentine' (which is still aiming to get an 'R' rating); Helen Mirren for the traditionally male role in 'The Tempest'; Diane Lane for 'Secretariat' (she could be this year's Sandra Bullock); and possibly Halle Berry, who stars in 'Frankie & Alice,' which was just announced for a December release to qualify for Oscar consideration.  She plays a woman with multiple personality disorder.  One of her personalities: a racist white woman.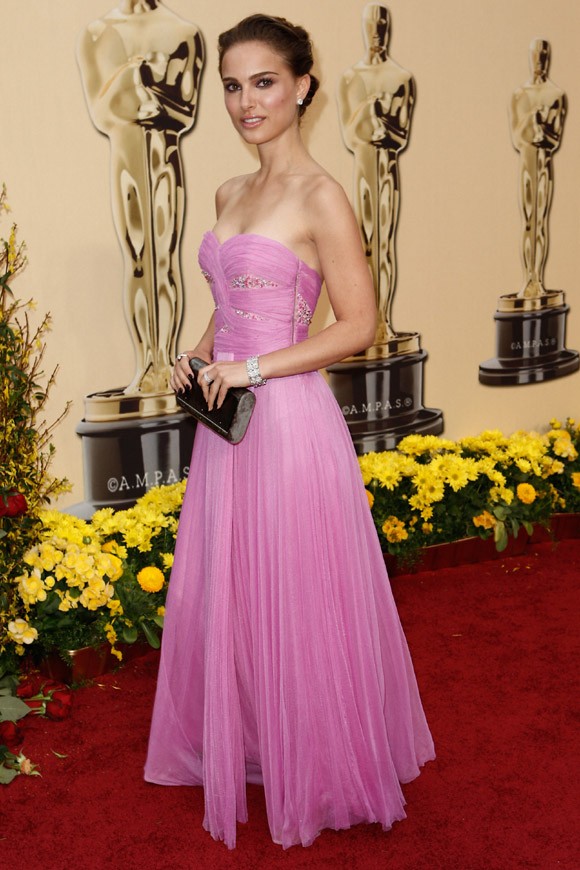 Best Supporting Actor
The supporting races are less clear this year, but this much we know: Geoffrey Rush will likely ride the wave of 'The King's Speech' to net his fourth career nod.  Andrew Garfield got possibly the best reviews of 'The Social Network,' while his co-star Justin Timberlake also poses a serious threat.  Don't count out Sam Rockwell ('Conviction'), Mark Ruffalo (as the sperm donor in 'The Kids are All Right') or even Johnny Depp as the Mad Hatter in 'Alice in Wonderland.'  Stranger things have happened.
Best Supporting Actress

Helena Bonham Carter is likely to garner her second nomination and possibly her first win as Queen Elizabeth in 'The King's Speech.'  It doesn't hurt that she got raves for playing the Red Queen in 'Alice in Wonderland.'  Miranda Richardson has gotten great notices for 'Made in Dagenham,' as has Melissa Leo for 'The Fighter' (and she's an Academy favorite).  Also making waves: Hailee Steinfeld in 'True Grit' and possibly Dianne Wiest, a three-time nominee and double winner, for 'Rabbit Hole.'  And 'Inception''s best shot at an acting nomination lies with Marion Cotillard, who gives possibly the film's most beautiful performance.
Best Director
David Fincher of 'The Social Network' is the guy to beat.  He was recently nominated for 'The Curious Case of Benjamin Button' and is filming the much buzzed about American version of 'The Girl With the Dragon Tattoo.'  Tom Hooper, who helmed 'The King's Speech' will likely face him, and Joel and Ethan Coen stand a good chance for 'True Grit' if the film lives up to the hype.  Don't count out Christopher Nolan for 'Inception,' Darren Aronofsky for 'Black Swan,' Lisa Cholodenko for 'The Kids are All Right' (could she be this year's Kathryn Bigelow?  Not likely, but you never know); and Mike Leigh, an Academy favorite, for 'Another Year.'
What do you think of this year's Oscar race?  Are there 10 worthy films to fill the Best Picture slots?  Are the front runners clear?  Will there be anything shocking?  Are you relieved Meryl Streep and Kate Winslet both took a year off?