2011 American Music Awards Fashion: Selena Gomez Sizzles, Taylor Swift Sparkles & More!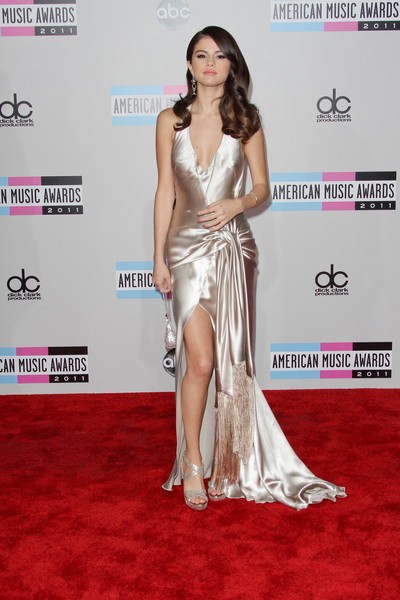 The ladies dominated the red carpet at the 2011 American Music Awards last night.  Selena Gomez looked like a silver seductress alongside her boyfriend Justin Bieber.
Strapless dresses were a popular choice for Katy Perry, Taylor Swift, and Lady Antebellum's Hillary Scott.
Jennifer Lopez wore a tight black and nude gown, while Katherine Heigl showed off a little cleavage and leg.
Check out all the photos on the following pages!