2010 Year In Entertainment Review: November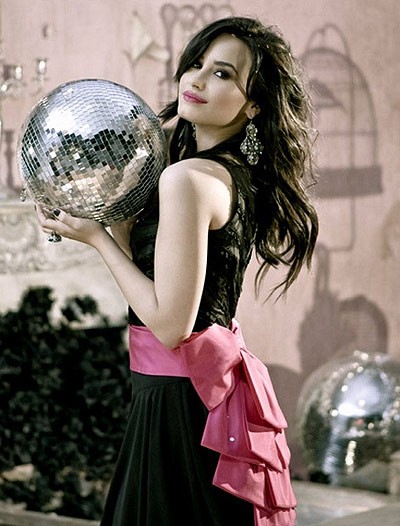 The royal news of the year was the talk of the month as Prince William and Kate Middleton announced their engagement and plans to wed in 2011.

Teen star Demi Lovato stunned young Hollywood when she quite the Jonas Brothers tour and checked into rehab to address personal and "emotional" issues, and Charlie Sheen and Lil Wayne officially became free men again - the actor's divorce from Brooke Mueller became official, while rapper Lil Wayne was released from prison.

MGM, the studio behind the James Bond film franchise, filed for bankruptcy, actor Justin Long was injured in a car crash, and soul queen Aretha Franklin pulled out of a series of shows to undergo surgery.

Spice Girls star Emma Bunton and Pink announced they were pregnant, Lady Gaga was the big winner at the European Music Awards, and Rachel Weisz and moviemaker Darren Aronofsky split.

The Munsters child star Butch Patrick entered rehab to tackle substance abuse and alcohol issues, Wesley Snipes was ordered to jail after losing his bid for a retrial in his tax case, Audrina Patridge's stalker was jailed for two years when he failed to stay away from the star, and country singer Eddie Montgomery was diagnosed with prostate cancer.

Meanwhile, Ryan Reynolds was named Sexiest Man Alive by People magazine, Eva Longoria split from her husband Tony Parker amid reports he had been cheating on her, Kate Winslet split from boyfriend Louis Dowler, and Hollywood was stunned when top publicist Ronni Chasen was shot dead while driving through Beverly Hills.



In music news, Take That's Progress became Britain's fastest selling album of the century so far, Radiohead's Thom Yorke helped mastermind a piece of human art that could be seen from space, Miley Cyrus celebrated her 18th birthday party with pals Demi Moore and Rumer Willis, and Justin Bieber stole the show at the American Music Awards, taking home four prizes.

Malin Akerman replaced Lindsay Lohan as Linda Lovelace in the much-hyped Inferno, Leonardo DiCaprio was caught up in a mid-air drama when a plane he was flying to Russia in was forced to make an emergency landing after an engine stalled, and there was drama backstage at hit U.S. TV show Dancing With The Stars as studio staff came across an envelope containing a mysterious white powder intended for contestant Bristol Palin - it turned out to be talc!

Emmy Rossum and Counting Crows frontman Adam Duritz split, Jennifer Jason Leigh filed for divorce from filmmaker husband Noah Baumbach, and Ugly Betty actor Michael L. Brea was charged with murder after stabbing his mother with a Samurai sword. Willie Nelson was arrested and charged with drug possession, indie movie Winter's Bone became a big Oscars contender after claiming top prizes at the Stockholm and Gotham Film Festivals, and the Spider-Man musical opened on Broadway after a series of delays - the critics largely hated it.

Meanwhile, David Cassidy pleaded not guilty to DUI charges following his arrest in Florida, Uma Thurman's stalker was arrested after violating a restraining order, and AC/DC drummer Phil Rudd was convicted of cannabis possession in New Zealand.

The baby news of the month came from the Travoltas as movie star John and his wife Kelly Preston welcomed Benjamin into the world and the proud new parents list for November also featured Stella McCartney, Ne-Yo, Vera Farmiga, Green Day star Mike Dirnt and actress Emilia Fox, while rocker Chris Daughtry became a dad to twins.

The music world mourned the loss of Australian rocker James Freud who died just days after his band Models were inducted into the ARIA Hall of Fame.

And it was a sad month for Hollywood as movie mogul Dino De Laurentiis passed away alongside actresses Ingrid Pitt and Jill Clayburgh and Naked Gun star Leslie Nielsen.

The film world also bid farewell to The Empire Strikes Back director Irvin Kershner and revered Italian filmmaker Mario Monicelli.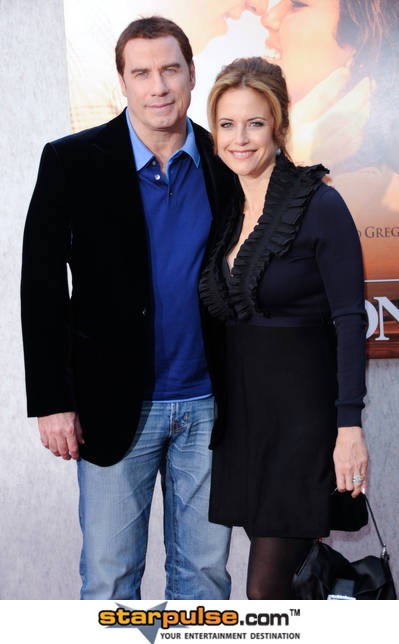 Click for more great Demi Lovato pictures: