2010 Year In Entertainment Review: March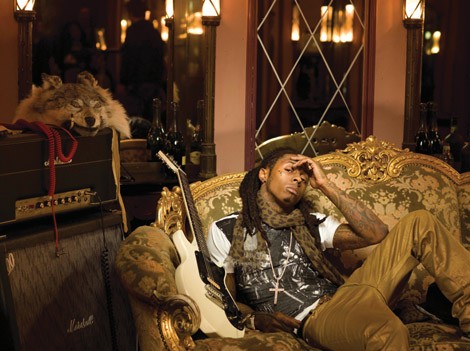 It was a shocking way to start the spring as March saw two of Hollywood's biggest star couples announce break-ups - Kate Winslet parted ways with her second husband Sam Mendes after seven years and Sandra Bullock's Oscar win was overshadowed after she found out partner Jesse James had cheated on her.

More scandals came as the month progressed, with fiery supermodel Naomi Campbell accused of attacking her driver by striking him on the head, and Michael Jackson's mum Katherine visited by welfare officials in Los Angeles over allegations one of her grandkids had purchased a stun gun.
 
Rapper J-Kwon was reported as a missing person after he failed to get in contact with his loved ones for more than a month, and reclusive R&B star D'Angelo was arrested in New York for offering an undercover cop cash for oral sex.
 
Other stars facing a tough time included Lil Wayne, who began an eight-month stretch behind bars stemming from a 2007 weapon possession arrest, and Lindsay Lohan, who had a fashion flop on her hands after being axed as the artistic advisor of style house Emanuel Ungaro following a slated catwalk collection.
 


But it wasn't all doom and gloom - Kathryn Bigelow made Oscars history when she became the first female to land the top director Academy Award for her war movie The Hurt Locker, beating ex-husband James Cameron in the process. Music mogul Simon Cowell confirmed his engagement to make-up artist Mezhgan Hussainy while others to put a ring on it included Friends star David Schwimmer, who proposed to his photographer girlfriend Zoe Buckman, and Sacha Baron Cohen and Isla Fisher, who enjoyed a small private wedding ceremony in Paris, France.
 
There was also a string of spring babies - Shakespeare In Love star Joseph Fiennes became a first-time father after welcoming a daughter, while Kevin Costner announced he was set to become a dad for a seventh time. Hollywood stars Eric Dane and Rebecca Gayheart also became parents for the first time after the actress gave birth to a baby girl.

While March saw ups and downs for some of Tinseltown's finest, others were looking on the bright side - Ricky Martin confirmed the worst kept secret in pop by announcing he's homosexual, while Will & Grace star Sean Hayes also decided to come out of the closet and spoke for the first time about his sexuality.
 
Every fan of 1980s movies was left devastated after hearing Corey Haim had died from a drug overdose - the Lost Boys star was aged 38. The month also saw the passings of Little Women star Richard Stapley, veteran British actor Martin Benson and beloved U.S. TV star Fess Parker.